Guest astrologer and wellness alchemist, Stephanie Gailing, MS, shares her wisdom for staying healthy during every solar season!
The Sun dances through adventurous Sagittarius from November 22 to December 21, helping you tap into the philosophical and bold qualities this star sign represents. These Sagittarius season wellness tips can keep you happy and healthy!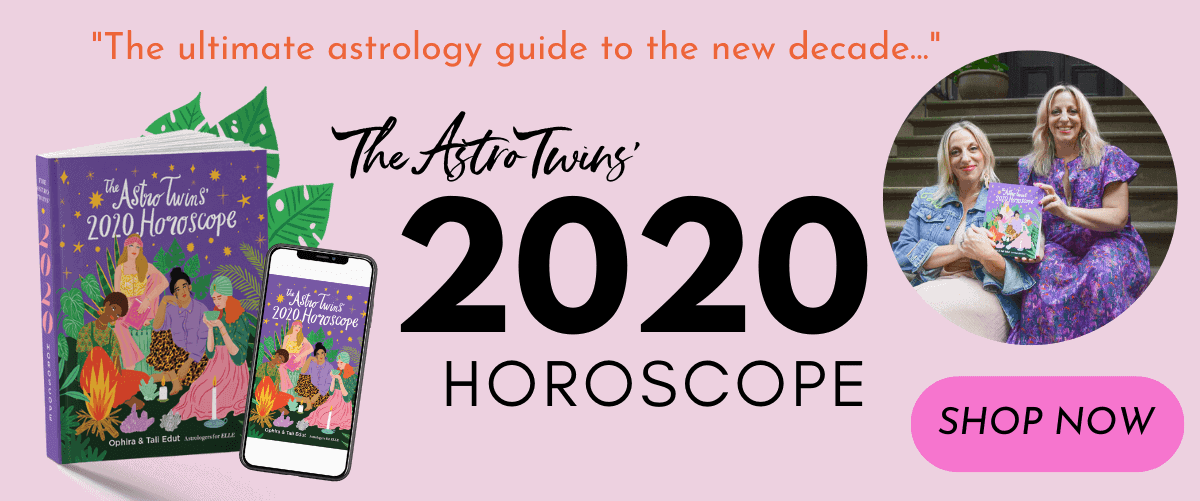 The following are actions you can take and ideas for you to improve your overall wellbeing during Sagittarius season.
Sagittarius Season Wellness Mantras:
I'm motivated by the goals that I set
I can travel far and wide to find the answers
Life is a celebration!
Sagittarius Season Stress-Reducing Allies:
Optimism
Desire for movement
Goal-setting
Body Love Tips for Sagittarius Season Wellness
In wellness astrology, aspects of your anatomy align with the zodiac signs. Those that are associated with Sagittarius include the sacrum, buttocks, hips, sciatic nerve, thighs and liver.
Body Focus
The liver is the largest internal organ in your body. Among its other essential functions, the liver protects health by neutralizing toxins. So give your liver some extra TLC now by reducing the amount of toxins you ingest. Reduce your intake of pesticides and agricultural chemicals by choosing organic over conventionally grown produce and learning about the Dirty Dozen and Clean 15. Switching to natural products and household cleaners (you can even go the DIY route with many online recipes)—rather than those that are synthetically based—can also help you reduce your toxic input. And while the holiday season does come along with a flurry of fun and parties, cutting back on alcohol (opt for that delicious mocktail when you've hit your limit) is also a liver-loving strategy.
Get Hip
The hips are key to other Sagittarius-oriented functions: to move about and explore. There are numerous reasons—including arthritis, osteoporosis and hamstring tightness—that can reduce the optimal range of the hips and even cause pain. A dietary approach for your hips includes anti-inflammatory turmeric, ginger and omega-3s, as well as foods rich in bone-building nutrients such as vitamin K, vitamin D, and calcium. Pilates—with its focus on muscle lengthening—and Gyrotonics—with its target of joint mobilization—can help to stabilize and strengthen the hip joint as well as the muscles that support it. That said, exercise in general is beneficial.
Stress Reduction
Sagittarius season brings with it a breadth of vision and optimism. Your mind expands with possibility. You can use your inspirations in a therapeutic way by practicing creative visualization. According to author Shakti Gawain, the four steps of this process are: setting your goals, creating a clear idea or picture, focusing on it often, and giving it positive energy. You can use creative visualization to reduce stress, improve creativity, enhance athletic performance, or other goals you may be reaching for during Sagittarius season.
Practice Positivity
It's fitting that Sagittarius season coincides with the holiday season; after all, this sign is known for its joie de vivre attitude and celebratory nature. Even if unbridled optimism doesn't come naturally, experiment with it. For example, the next time something gives you pause, take a deep breath and see if there is a way to see the experience through a glass half-full (rather than half-empty) lens. Take a step back from the situation and see if a wide-angle perspective on what is occurring can help you find more meaning. A positive attitude is the first step toward reducing stress levels.
Snack Planning
With appointments, engagements and activities on the docket, carving out time to sit down and have a nourishing meal may be challenging. Yet noshing on the go doesn't have to mean grabbing packaged (and carb-laden) snacks at the grocery store or deli. With a little planning ahead, you can still nourish yourself when you need to be mobile. Take the time to pre-pack healthy snacks when you know you'll be having a busy day. Some ideas include cut-up veggie crudite, trail mix, hardboiled eggs, small packets of almond butter and crackers, bananas, and organic energy bars.
Foods to Consider: Quinoa and hazelnuts
A pot of quinoa can sustain you as the base of many meals throughout the week. You can enjoy it as breakfast porridge, make a tabouli, serve it instead of rice with a stir-fry, or make a quinoa-based veggie burger. This ancient food—revered by indigenous South and Central American cultures—has become popular for good reason: It features a wealth of vitamins and minerals and a full range of essential amino acids, making it a potent source of protein. Remember when preparing quinoa to wash it it really well (rubbing the seeds between your fingers) before cooking, this will help to remove the saponin coating it contains, which has a light soapy taste.
When we think of adding heart-healthy nuts to our diet, most people turn to the tried-and-true almonds and walnuts, but hazelnuts—a Jupiter-ruled food—can yield great promise. Hazelnuts have a great legacy: the ancient Greeks praised their curative properties, while the Chinese considered them to be a sacred food. They are a rich source of many nutrients including magnesium, vitamin E, monounsaturated fats and phenolic antioxidant phytonutrients. Hazelnuts go great with dark chocolate, and can be used as a topping for oatmeal, salads and yogurt. For a twist on a classical recipe, use them instead of pine nuts when making pesto.


Self-Care Tips for Sagittarius Season Wellness
Flower Essences: Vervain and Sage
There's an enthusiasm associated with Sagittarius season that can get translated into a zealous connection with ideals. An optimistic outlook can have you envisioning far-reaching goals. And while this can be inspiring, it may also have you setting our sights so high that you become exhausted and teeming with nervous energy as you strive toward accomplishing lofty pursuits. Vervain flower essence is beneficial for balancing fervor with a pragmatic perspective, helping to channel passionate energy to constructive potential.
During Sagittarius season, there is great potential to view things from on high. The question that inspires much of your spirit during this time: Why? You're not immune to the trials and tribulations of life, which could pull you away from seeing the bigger picture. Sage flower essence helps you to see things from a wider perspective and access the inherent wisdom in life's experiences.
Spa Treatments: Thai Massage and Hot Stone Massage
Thai massage aligns with Sagittarius healthstrology because it's a tradition that reflects the wisdom of another culture. This form of bodywork therapy is actually quite active and movement oriented. During a Thai massage session, you are fully clothed, resting on a padded mat on the floor. The practitioner stretches your muscles and mobilizes your joints by coaxing your body into various yoga-like positions. The massage therapist then applies pressure—with hands, feet, elbows, or even knees—to release tension in your muscles and connective tissue.
Turning to the healing benefits of heat makes sense during this time—since Sagittarius is a fire sign. During a hot stone massage, the practitioner incorporates heated smooth river stones with a Swedish massage. Some stones may be left to rest on different parts of your body while the bodyworker holds onto others while massaging you. The heat helps work deep muscles, melting away tension. You can also do a modified version of this treatment at home by purchasing specially polished stones, immersing them in a bowl of hot water, and then carefully (don't burn yourself!) applying them to different areas of your body.
Relaxation Practices: Travel and Sports Training
During Sagittarius season, you want to spread your wings and fly, surveying new territories. And even if globetrotting isn't in the stars for you right now, there are still many ways to explore a foreign culture. Read travel memoirs, watch television shows that examine the food and sites of far-away places, or enjoy a weekend of foreign films on Netflix. Check out multicultural restaurants or grocery stores in your area. And since traveling can also relate to the journey within, you can also quench your desire to learn more about world religions or brush up on philosophical tenets.
With an emphasis on movement and activity, Sagittarius season can have you appreciating how relaxing exercise can be. Yet, during this time when you are so mission-driven, just doing exercise for exercise's sake may not exactly stoke our fire. A way to combine the desire for movement with Sagittarius healthstrology in mind is to get fit with a purpose. Set a goal—whether it's completing a half-marathon, getting in shape for snowboarding season, or losing an inch from your waist—and then focus your fitness routine with that aim in mind. Yet, remember that Sagittarius energy may also have you in a whirlwind of exuberance, so try to be realistic about what you're capable of to avoid provoking an injury while you exercise.
Photo credit: Stocksy


About Stephanie Gailing
Stephanie Gailing weaves together archetypal astrology, dreamwork and lifestyle strategies to provide her clients with stellar life guidance. In addition to working directly with individuals, couples, and organizations, Stephanie regularly teaches in-person and online classes. Stephanie is the author of Planetary Apothecary: An Astrological Approach to Health and Wellness, a pioneering book in the field of wellness astrology. The co-host of the So Divine! podcast and the astrologer-in-residence at The Cloud Room in Seattle, Stephanie and her work have been featured in Bustle, Refinery 29, Seattle Magazine, City Arts, and other outlets. Connect with her on Instagram for her astrological musings, here for her missives on sleep and dreams, or stay in touch via her free newsletters.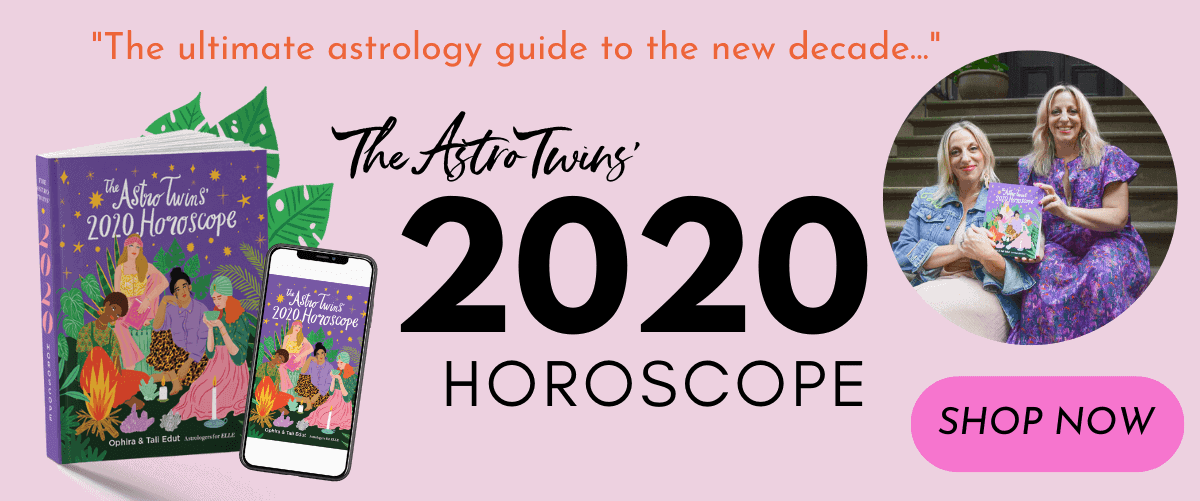 The post Your Sagittarius Season Wellness Horoscope appeared first on Astrostyle: Astrology and Daily, Weekly, Monthly Horoscopes by The AstroTwins.
Read more: astrostyle.com