Your holiday gratitude is anchored in tradition this year, but it could be served with a side of stubbornness. The moon, Venus, Saturn and Pluto are ALL in Capricorn over the Thanksgiving and Black Friday holiday. Here's what every zodiac sign can expect as November ends.
Aries
You'll be in an exceptionally traditional mood on Thanksgiving as the moon syncs up with Venus, Saturn and Pluto in Capricorn. And whether "tradition" means crashing in a turkey-fueled tryptophan food coma or boycotting with karaoke and dim sum is fully your narrative to write. But what all Rams will desire is the company of the people who have had your back all year. Spending time with family (chosen or biological) could get you a little choked up—and you may find yourself so awash in gratitude that you make a gallant offer of support to someone you love. But watch out, Ram! While your intentions are pure, do you really have time to give THAT much? Don't let your mouth write a check that your busy lifestyle won't allow you to cash. This Capricorn cluster lingers on through Black Friday, so save your pennies for a classic investment piece instead of scooping up a million doorbuster tchotchkes.
Taurus
Tradition? Whose tradition? This Thanksgiving, the moon links arms with Venus, Saturn and Pluto for a cosmic kumbaya in your all-inclusive ninth house. Nothing's off the table for you this Thanksgiving, including talking turkey about politics, unconscious bias in America or the distorted story of what really happened back on Plymouth Rock. Even the more conservative Bulls will have a taste for broader dialogue. Keep your mind (and your door) open because a last-minute guest could bring an enlightened perspective to the dinner conversation. Have you saved your pennies for some Black Friday splurging? With this cosmic cluster activating your travel zone, nab that fare saver, deep-discounted yoga retreat—or maybe a luxury item that can only be imported (even if that means waiting until early 2020 for its arrival).
Gemini
While folks gather around for the holiday vibes this Thanksgiving, you may be feeling a bit more solitary than usual. Not only is the moon flying under the radar in Capricorn and your internal eighth house, but it's meeting up with Venus, Saturn and Pluto, causing feelings to fluctuate from high to low. If you're communing with family and friends, give yourself a "pass" to slip off for a walk—or ten-minute meditation in your car if that's the only place you can get some privacy—when your social circuits approach overload. Speaking of passes, this sultry energy could set off sparks with an attractive guest. If you're both free and clear to explore, this intriguing encounter might turn into another entry for your 2019 gratitude journal…or your locked diary. Coupled Gems: temper your tempers. Jealousy could flare up if your boo doesn't give you enough attention, but we pray you know better than to make a scene. With this cosmic energy lingering into Black Friday, your selections could be sexy and spiritual. Maybe it's time to invest in that crystal bra or the tantric retreat for your winter baecation!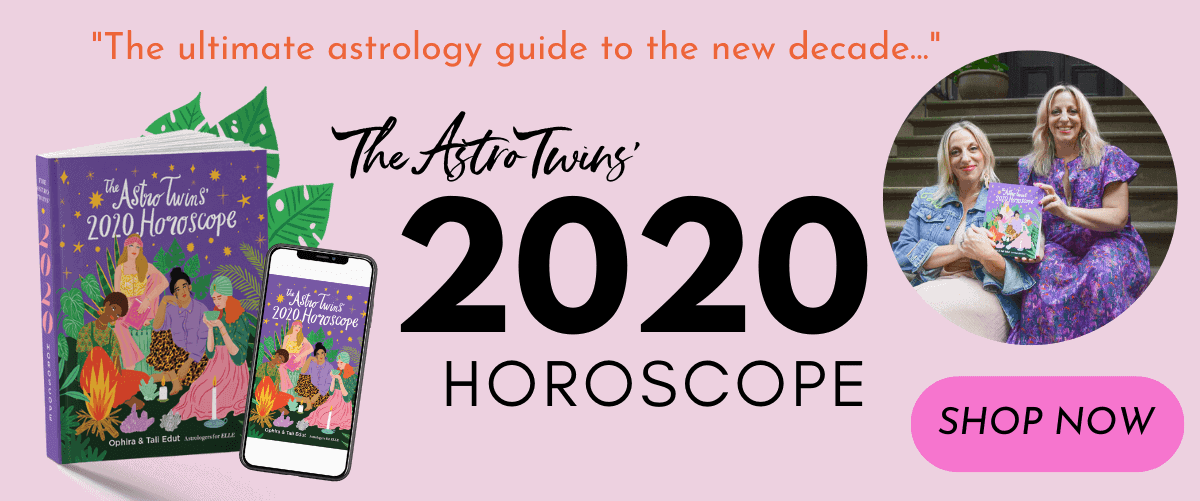 Cancer
Two will be your magic number this turkey day, whether you're holding hands under the table or slipping off for a #NotMyHoliday dinner date in an act of solidarity. As the Capricorn moon links up with Venus, Saturn and Pluto in your seventh house of justice and partnerships, you'll only have eyes (or ears) for one sweet soul. Ideally, this is someone who isn't afraid to challenge you, Crab, in a way that expands your world view but also respects your right to hold a different opinion. Find (or create) a magic moment where the two of you can get some alone time…to catch up, trade secrets or get to know each other a lot better. With this cosmic quartet teamed up for Black Friday, you could snag a 2-for-1 deal and split the price with your BFF or bae. Just don't wait too long to Venmo the buyer back or collect that IOU.
Leo
You won't be too derailed by the decadence of the holiday meal, Lion. With the moon in Capricorn joining Venus, disciplined Saturn and committed Pluto in your healthy living zone, you're up for the challenge of enjoying the celebration without punishing your body in the process. Be more hands-on with menu planning. There are plenty of nutrient-rich, seasonal recipes to devour—butternut squash soup, roasted Brussels sprouts. Test out gluten-free versions or the classic family recipes or try desserts that are sweetened with dates or maple syrup (at least partially). Make a point of stepping out for a walk before and after the meal, or getting that dance party going in the living. This cosmic quartet keeps playing the same sensible symphony on Black Friday so you won't be overly swayed by every doorbuster deal that floods your inbox. How about making an investment in your wellbeing? Think: A half-priced Pilates pass, high-speed smoothie blender, or sexy, sale-priced leggings that will motivate you to get to spin class on a chilly Wednesday.
Virgo
You're the queen of the scene this Thanksgiving and Black Friday, as the Capricorn moon gets in a convivial cluster with Venus, Saturn and Pluto. Whether you're celebrating Thanksgiving or simply catching secondhand festive vibes, you'll be inspired to dress up, take copious selfies and shop for THE most glamorous Black Friday steal you can bust a door down to nab. While a shopping melee in beneath you, we wouldn't be surprised to find you posted up pre-dawn with hot cocoa and thermal blankets so you can get early entry to your favorite shop. Declare yourself #lifeoftheparty no matter where you go, Virgo. You have the power to uplift people under this magic-making mashup' so keep the vibes high! Just don't lose sight of your drama detector. You're easily drawn into the fray of a demanding crazymaker who SEEMS like fun but is never satisfied with anything. Don't let the well-cloaked vampires steal your sunshine!
Libra
You'll be in "home for the holidays" mode this Thanksgiving as the Capricorn moon nestled down in your domestic fourth house alongside Venus, Saturn and Pluto. Whatever your preferred plans, from celebrating to boycotting as a matter of Libran justice, you'll appreciate some extra time to nest. Seize the opportunity for some family bonding, especially if things have been distant with an important relative or a close friend. And while shopping for high-end items (and insanely discounted prices) is a Libra's prerogative, it's going to take a Herculean effort to get you out of your PJs this Black Friday. A shoppable Instagram link might be your ticket to decadence. DO check the return policy though because shadowy Pluto could conceal the terms and the last thing you need is to unbox a non-refundable item that looked VERY different on social media than it does in real life.
Scorpio
A buzzy Thanksgiving is in store for Scorps, as the moon connects to Venus, Saturn and Pluto in Capricorn and your ultrasocial third house. Whether you're feasting on turkey or meeting other non-celebrants for Chinese buffet (and karaoke if possible!) you could find yourself in a rather uncharacteristic role of the entertainment director. When you turn on the charm, you're insanely convincing, and before you know it, a shy relative could be dueting "Islands in the Stream" with you…and possibly bringing down the house with your vocal chops or dance moves. With this cosmic quartet in your house of peers, the Friendsgiving vibes will be strong. Invite pals without plans to join you on a leg of the journey, whether to a family gathering or to scoop up some mall-side savings. A small warning: Your competitive side is at the wheel on Black Friday but try not to start a brawl if someone grabs a half-price item seconds before you get your mitts on it, k?
Sagittarius
Tradition, tradition! You'll be in an uncharacteristically serious mood as the moon hunkers down in Capricorn alongside Venus, Saturn and Pluto, this Thanksgiving. A surge of gratitude could sweep over you as you reflect on all the "rocks" who held it down during this rollercoaster ride of a Jupiter in Sagittarius year. Think about it: Who made sacrifices so that you could soar? Be sure to shower them with love and appreciation, Archer, and maybe their favorite sweet-potato pie recipe that's been handed down through the generations. Watch your spending on Friday! Retail therapy urges WILL be strong with decadent Venus luring you towards the luxury category. Just because an item is on sale, doesn't mean it's in YOUR budget, Sagittarius. Check your bank balance and think through upcoming expenses before you max out a credit card.
Capricorn
You're the toast of the town on Thanksgiving, as the moon buzzes through Capricorn and your head-turning, thrill seeking first house—and joins Venus, Saturn and Pluto there. Whether you're on chef duty or are an honored guest at a friend's feast, people will flock to you, Cap, and might just fight for the seat next to yours at dinner! While you'll be flattered by the attention, it can be a lot for your modest sign. If you need to step away for some recharging solo time, no guilt! You'll appreciate the company of fun-loving, active type. Hit a swanky hotel bar for post-meal drinks; skip the Black Friday throngs to go skiing. For a change, someone else can hold down all the holiday traditions! Liberate yourself and have a celebratory break.
Aquarius
Make "pajama dressing" your Thanksgiving style statement as the moon drifts through your dreamy, sleepy twelfth house, joining Venus, Saturn and Pluto there. If you're on hosting duty, you may need to call for "emergency" backup to help sous chef, set the table or pick up wine for the three extra guests you couldn't say no to, even though they RSVP'd in the last minute. Perfectionism is the enemy, so if you're focusing more on tablescaping than connecting to your loved ones, you have your eye on the wrong ball, Aquarius. The good news is, once you surrender to the present moment, your interactions will be blissfully heartfelt…and deeper than you expected! This fuzzy energy lingers into Black Friday making it hard to set limits on spending. Lock up the debit card and carry cash so you don't blow a month's rent on a so-called sale item.
Pisces
On Thanksgiving and Black Friday, the Capricorn moon mingles with Venus, Saturn and Pluto and brings an "unconventionally conventional" twist. If you find yourself seated around a banquet table, you may be the one calling out unconscious bias when a guest tries to paint a sunny picture of "pilgrims and Indians." Your humanitarian compassion will be fully woke, Pisces, which could mean starting the day as a volunteer at a homeless shelter, or passing around a donation jar for a charity that supports an indigenous tribe. No matter where you wind up, you'll enjoy the crackle of intellectual discourse. And yeah, you're up for some good old-fashioned fun—the more, the merrier. Rally the troops for a Black Friday adventure, but prioritize brands that are socially responsible or promote ethical and sustainable practices. Supporting indie businesses has always been your jam which could mean skipping the chain stores and heading to a maker's market for your marked-down delights.
Photo by HOWL via Stocksy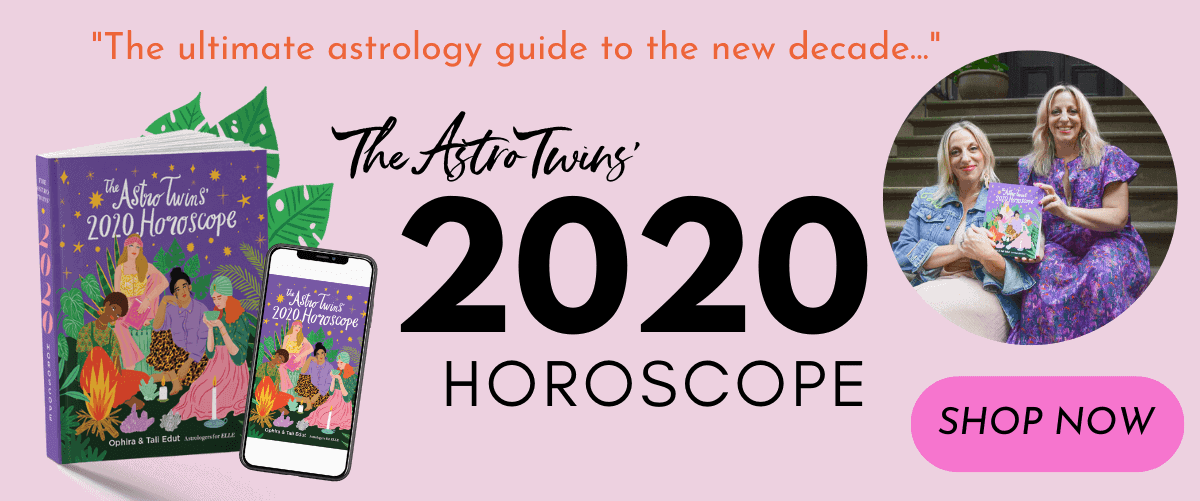 The post Your 2019 Thanksgiving Horoscope by Zodiac Sign appeared first on Astrostyle: Astrology and Daily, Weekly, Monthly Horoscopes by The AstroTwins.
Read more: astrostyle.com