Our Strange, Stuck, Aries Weather
So you're reading your horoscope, right now – on this website. And you're feeling weirdly motivated but stuck, too.
Just when you should be making quite a radical move, life is stopping you. Just when you should be taking everything you have been doing since 2011 – and furthering the experiment – the universe is getting in the way. Welcome to our strange, stuck, Aries weather from the New Moon in Aries on Monday 16th April, to the real beginning-of-the-beginning which will be Monday 3rd May.
There are a few reasons for this stuckness and the biggest one is Mercury Retrograde. The planet of connection, communication, transportation and information is still completing his cycle of delay and obstruction.
What does it feel like? Well, imagine you hear the phones ringing simultaneously in five old London telephone boxes at once, then go to answer each of them – and the doors are stuck with glue. That's the weather now!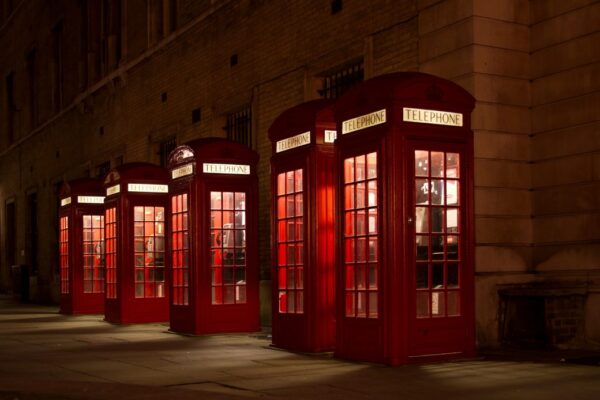 Marko Pekic photo
Our Strange, Stuck Aries Weather and Your Horoscope
If you have a stellium in Aries in the First House (an unusually high number of factors) then you'll already know this backwards/forwards story is about your image, profile, name, reputation, appearance or online identity. Your personal birth chart can tell you that.
Even without a full personal birth chart, you can still see the way the wind (isn't) blowing at the moment, just by glancing at your Solar Sign horoscope which is based on your Sun Sign.
ARIES Image. Profile. Name. Title. Appearance.
TAURUS Secrets. Subconscious. Mysteries. Depths.
GEMINI Groups. Friends. Teams. Networks.
CANCER Career. University. Volunteering. Caring.
LEO Travel. Publishing. Web. Education.
VIRGO Finance. Property. Business. Charity.
LIBRA Partners. Exes. Enemies. Relationships.
SCORPIO Work. Body. Routine. Lifestyle.
SAGITTARIUS Children. Lovers. Youth. Babies.
CAPRICORN Home. Family. Household. Property.
AQUARIUS Communication. Media. Web. Writing.
PISCES Cashflow. Values. Property. Business.
When Will Everything Move Forward?
At this time of year you'll always read 'Mercury is direct' and 'It's over!' and 'Everything is back to normal.' Not so. Mercury is actually completing his long, strange loop – which began many weeks ago.
Even though we have a New Moon in Aries on Monday 16th April at 1.57am in London (felt across April 15th, 16th, 17th) and that's a new beginning in one of these life departments above there is a big backwards pull in time.
Computers, technology, e-mails, telephone calls, schedules, electronics – below – may have something to do with it, yet the dragging effect is also down to Chiron in Aries, waiting to move in. And Uranus in Aries, waiting to move out. This can feel as if you have a whole office block full of people who are on different floors, in different lifts or elevators, waiting for others to press the buttons.
The biggest button of all is pressed on 3rd May when Mercury Retrograde Shadow ends.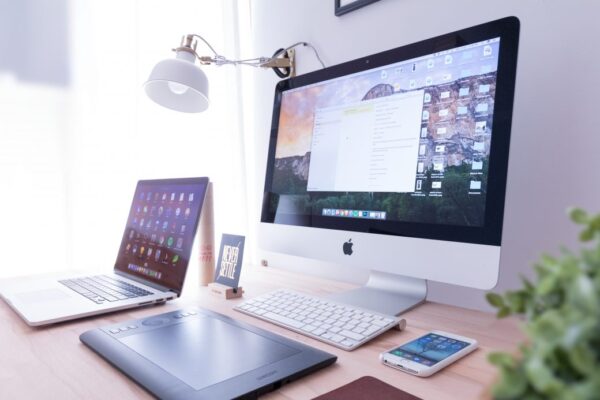 Domenico Loia photo
Aries Weather Change Dates in April, May 2018
We are seeing this on a global level because so many politicians are Sun Gemini and so given the strange Aries weather is about their groups – their networks – it is also about their political parties. In the United States both Mike Pence and Donald Trump are Sun Gemini. In the United Kingdom, Jeremy Corbyn, leader of the opposition Labour party, is a Sun Gemini. Even in Australia, politician Pauline Hanson, who has so much influence over the sitting government, is a Sun Gemini. Just on that basis alone, wheels are not turning at the top of world government.
On Tuesday 17th April, Chiron enters Aries. That's historic. Chiron is a symbol of extreme experimentation! He was, among other things, a music teacher in the ancient world. Our most famous image of him, shows him teaching the lyre – even though he is half man, half horse. Chiron was the centaur who tried everything from herbal medicine to archery, and he confronted and challenged everybody who came across him.
So, in the areas of life you've seen (above) but maybe also with image (if you are strongly Aries) you will feel the bump very close to Tuesday 17th April. Chiron asks 'Can you get away with this? Dare you get away with this? Who says you can't get away with this?' At the same time, though, please be aware you have Mercury Lag.
Even on Wednesday 18th April when the Sun at 28 Aries conjuncts Uranus at 28 Aries, and you might assume you are seeing the end of one long revolution, to be replaced by something quite different – it's not yet time.
How Astrologers Get Mercury Retrograde Wrong
I got Mercury Retrograde wrong for many years before I actually sat down with the evidence of The Titanic, The 1929 Wall Street Crash, the start of the Second World War and other momentous events. It became really clear that the problems started long before Mercury actually started going retrograde (R for Retrograde) in the old ephemeris.
In fact, Mercury was doing something science understands. He was allowing his future to influence his past. If the future is always going to be 're' on Mercury Retrograde (rescheduling, reversals, retractions, repeats, rehearsals) then it makes sense that the 're' is set up when he going over the same degrees, in the same zodiac sign, where he will shortly grind to a halt. There's a kind of loopy loop on this cycle. Mercury 'loops the loop' and it can drive us loopy. This is more intense in April, May 2018 because so much is at stake. Life-changing choices are at stake.
The New Moon That Isn't – April 16th
Thus, we have 'the New Moon that isn't' on April 16th because although things feel like a fresh start, and they want to be a new beginning – you're in flux. Other people are in flux. The universe around you is in flux.
It's like being told 'Thunderbirds are go' and 'All systems are go' and they're just not, because the electricity isn't plugged in. You know, Mercury was a trickster in the ancient world, and the greatest trick he plays is on astrologers and astrology fans who still think D for Direct in the old ephemeris means everything just started moving!
You're going to see this right around the world (below) from Toronto to Rio de Janeiro.
People are acting like they've seen the signs and found the map, but actually you will be pointed backwards and sideways. This is why I post Mercury Retrograde information years ahead of time. You need to know!
This time it's compounded by the peculiar behaviour of Uranus (leaving Aries) and Chiron (entering Aries) halfway through the malfunctioning Sat-Nav systems.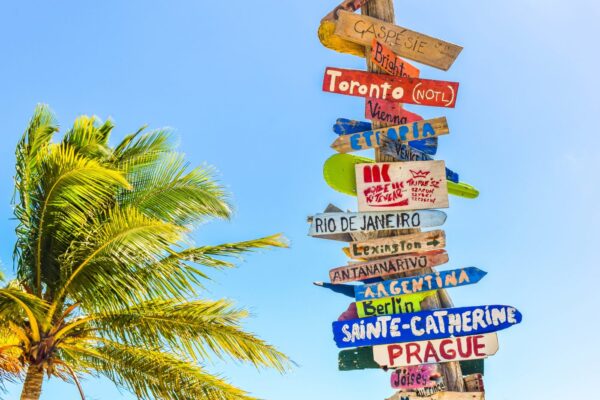 Deanna Ritchie photo
Juno Enters Aries on Saturday 28th April
Juno enters Aries on Saturday 28th April. She is Jupiter's wife and she is a symbol of commitment. She describes who and what you 'wed' yourself to. All the time you are getting closer to such a major chapter-end and chapter-start with the areas of life triggered by your Sun Sign and solar sign chart.
Then, from 9.00pm on Thursday 3rd May, Mercury leaves the shadow phase at last and normal transmission is resumed. This is going to be beyond normal though.
You have been kept waiting for a very long time for something remarkable and now it can happen.
The Juno-Salacia Conjunction in Aries on Friday 4th May
On Friday 4th May at 7.40am, Juno at 2 Aries conjuncts Salacia at 2 Aries. Allowing for world time zone changes, on May 3rd, 4th, 5th you are going to see an awful lot of stuck energy unplugged and unleashed, among your friends, colleagues and family.
Salacia is Neptune's wife. That's a commitment to escape from the real world, in one of the areas of life triggered by your Sun Sign. On the same day, at 9.34am, Vulcano at 6 Aries conjuncts Aesculapia at 6 Aries.
Vulcano was Venus's husband. Aesculapia was Jupiter's grandson. Put those two together and there is the return, resurrection or revival of something/someone you assumed was over. And it will be volcanic. Intense.
On Saturday 5th May, Mercury at 18 Aries is quincunx Jupiter at 18 Scorpio. On May 4th, 5th, 6th – allowing for the world to catch up with itself – we will see conversations, paperwork, e-mails, telephone calls and media announcements of huge importance start to roll. And at last you can shut one book and start another in the story of your life.
Are You a Premium Member?
If you are a Premium Member please keep reading your exclusive extra content every week as I will track this Aries weather for you and show you where it's going. If you are curious about the heavenly bodies of the horoscope I have mentioned here, you can download podcasts about these in May and June, based on a special series of workshops I am giving at The Astrological Lodge of London across three Monday nights, just near Baker Street. You're welcome!
Read more: jessicaadams.com