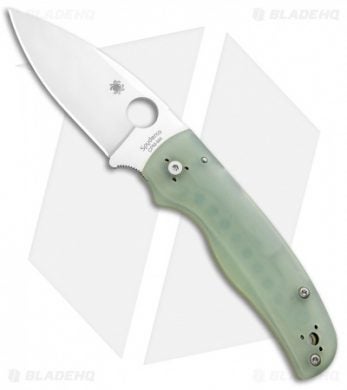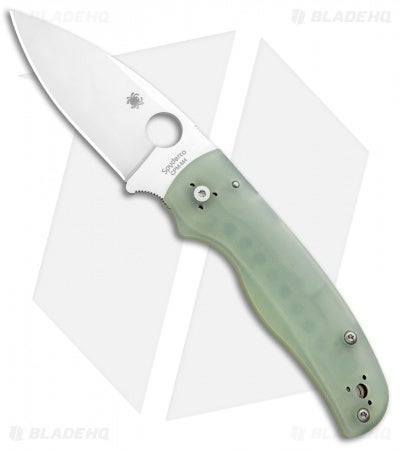 People love the Paramilitary 2. It is one of the most heralded Spydercos ever with a bevy of steel choices and a plethora of aftermarket parts from scales to clips. There has been a brisk business in PM2 mods with stonewashed blades and reprofilings. Spyderco iterated on it recently with the Para3, which, in my mind, missed the mark, losing the big knife that carries like a small knife design trick that made the PM2 so notable. But for quite a few folks the Paramilitary 2 has been replaced as the go-to mid-sized hard use folder from Spyderco. In its stead for a lot of people is the Spyderco Shaman.
With superb ergos and a shape that echos its smaller but older brother, the Native, the Shaman has all the great things about the Paramilitary 2–the compression lock, hardy build quality, and a decent blade to weight ratio. But it improves upon the formula with a handle that allows for more room around the compression lock, and a taller, wider blade that makes for better slicing. I am not sure all of the PM2 acolytes agree, but there is at least a reason to consider something else in this price and size range for once.
The Internet Knife Community's (IKC) overwhelming complaints with the Shaman come in two forms–price and steel. The Shaman came out when Spyderco announced its Amazon-resistant MAP increase and as a result the price went up considerably in the first six months the knife was in production. The second complaint, the steel, is something that can actually be fixed. And fixed it has been.
Blade HQ recently announced that it will sell an exclusive Shaman in Jade G10 with M4 steel. A lot of people, or actually just one, have been really clamoring for just such a knife. And when you add M4 to the already great ergos you have the makings of a classic. For those unaware, M4 is a high hardness and high toughness steel that gives up a bit in corrosion resistance for this unusual use profile. Many steels are high hardness (ZDP-189, M390) and many are high toughness (3V, INFI, and Vanadis 4 Extra) but no steel really matches M4 in its combination of the two.
While quite a few people don't like Jade G10, I for one, do. Its ghostly effect makes the internals of the knife mostly visible, as if you are looking at them through water or smoke. Here you can see the locking leaf of the Shaman's compression lock and the liners, giving the knife an almost fountain pen demonstrator like appeal.
Like the standard Shaman this Blade HQ exclusive features a four way positionable pocket clip, sculpted handles, a half-and-half finger choil, and the traditional thumb hole opener that all but two Spydercos have (bonus points if you can name which two).
Important Info:
What: Spyderco Shaman in Jade G10 with M4 steel
Where: Blade HQ exclusive
When: Spring 2019
Price: $199.95
Specs: 3.01″ blade, 5.24 ounces
Highlights: M4, Limited Edition, Jade G10 scales
The post One to Watch–Spyderco Shaman in M4 appeared first on AllOutdoor.com.
Read more: alloutdoor.com