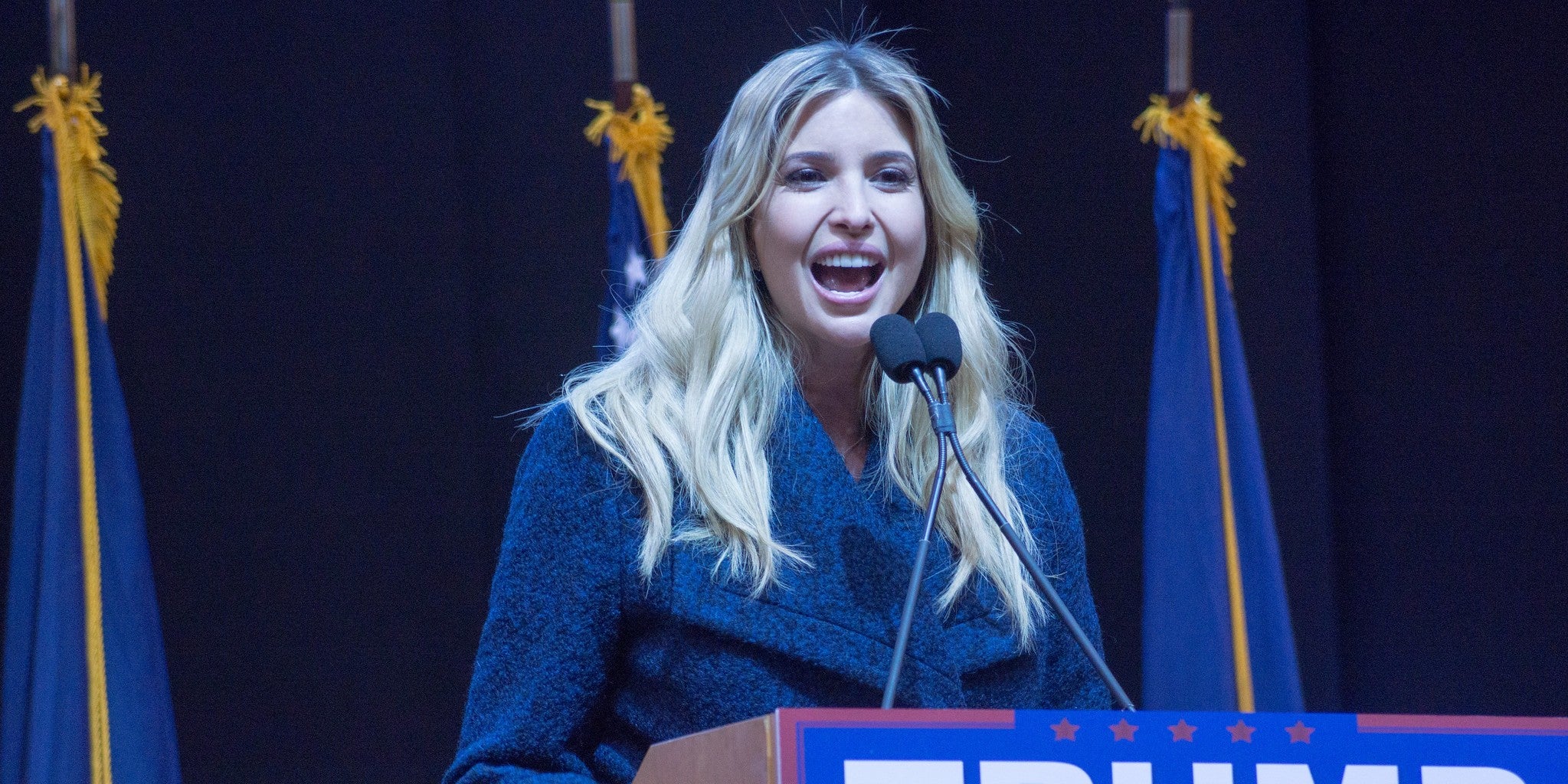 A mob of President Donald Trump supporters rioting against the outcome of the election broke into Congress today. The images pouring out of Washington, D.C. have riveted and appalled the nation.
For her part, as chaos grips the nation's capital, Ivanka Trump tweeted a half-hearted attempt to encourage the mob of her father's most die-hard fans to disperse.
"American Patriots – any security breach or disrespect to our law enforcement is unacceptable," she tweeted to her 10 million followers. "The violence must stop immediately. Please be peaceful."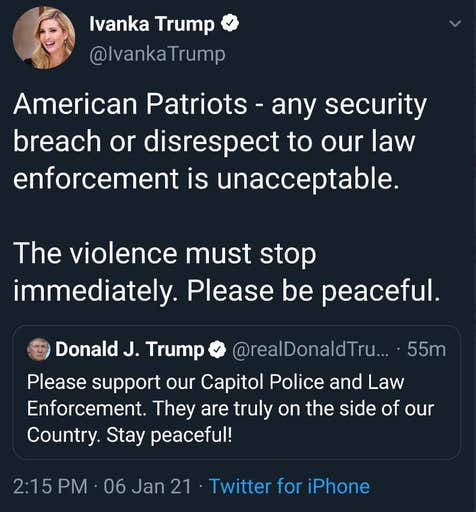 The blowback was immediate. People were outraged that Trump would refer to people whose actions were blatantly seditious as "American patriots."
She quickly deleted the tweet, as she often does, but screenshots circulated rapidly.
The Trump family, along with numerous Republican representatives, has fanned the flames of violence for months, up to and including on this day, even as members of Congress were being evacuated from the Capitol, under siege by a lawless mob.
To many, the Ivanka Trump's tweet was in lockstep with her father and eldest brothers, who have praised the rioters and called on them to fight.
"Ivanka Trump now trying to disappear the revolting tweet in which she calls the armed thugs overtaking the US Capitol 'American Patriots,'" commented Susan Hennessy.
After she deleted it, many people took some pleasure in reminding Trump of her tweet.
She later tried to explain away her choice of language, tweeting in response to CNN correspondent Kate Bennett asking for clarification, "Peaceful protest is patriotic. Violence is unacceptable and must be condemned in the strongest terms."
People were largely unmoved.
"Your whole family is a disgrace," replied Josh Marshall. "Go to the bunker and tell your dad to do the right thing."
As of this writing, the chaos continues unabated at the Capitol. The National Guard has been activated and the city's mayor has called for a 6pm curfew.
The post Ivanka Trump slammed for tweet calling Capitol rioters 'American patriots' appeared first on The Daily Dot.
Read more: dailydot.com