In 2020, we spent more time at home than ever before. We got to examine ourselves up close, and give thought to what "home" actually means. Home isn't just a physical place — it's a sanctuary inside us all, a place that the outside world can't touch.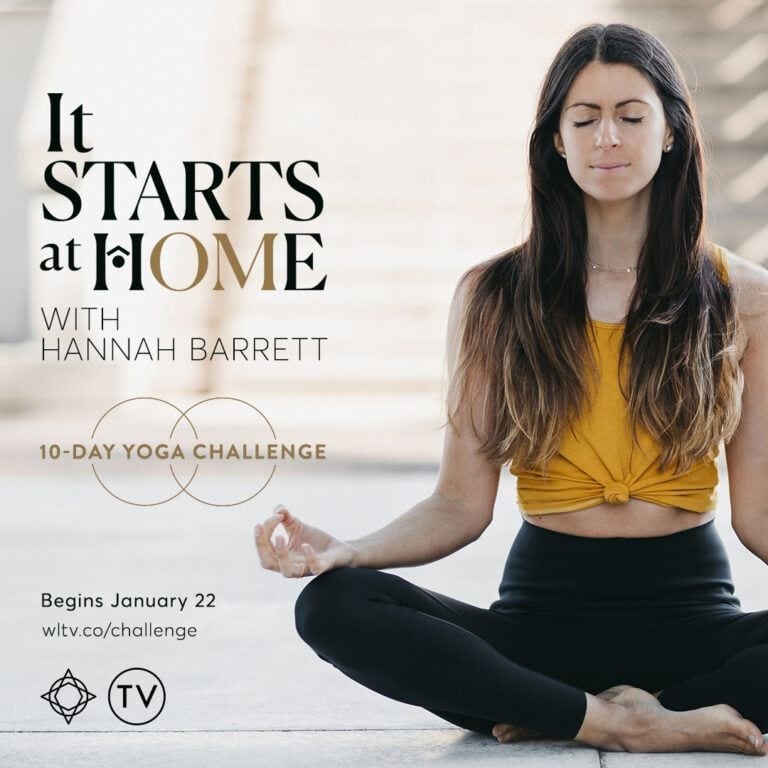 With this challenge, we will say farewell to a challenging year by revealing the true meaning of home. It Starts At Home is a free 10-day series of 30-minute yoga classes to develop your strength, poise and inner peace.
Led by the accomplished London-based teacher Hannah Barrett, It Starts At Home will prepare you for the better days coming in 2021. Shot live (and socially distanced) this January, Hannah's accessible classes are ideal for everyone from complete beginners to more seasoned practitioners. Each day, you will focus on a different part of the body and move, breathe, and sweat, with two restoration and recovery days built in at Day 4 and Day 8 of the challenge.
From January 22 – 31, all classes will be available for free on-demand viewing on Wanderlust TV. Register now to receive a daily email containing a description of the day's program and a link to the day's class.
We will also be livestreaming each day's class at 8a PT/ 11a ET/ 4p GMT on Wanderlust TV as well as on Wanderlust's Facebook and YouTube channels. To catch replays of previous days' classes, however, you'll need to visit Wanderlust TV and take advantage of our 14-day free trial to get caught up with classes that have already aired.
The free challenge starts on Friday, January 22, 2021 and continues until the end of January. You can access the 10-Day Yoga Challenge FAQ here, and the Terms & Conditions here.
1
The post It Starts at Home: 10-Day Yoga Challenge Starts Jan 22 appeared first on Wanderlust.
Read more: wanderlust.com