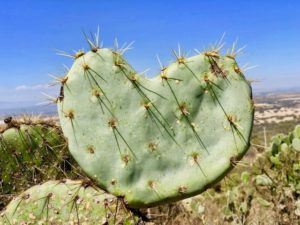 Do you want better results when you talk Reiki? Would you like people to show positive interest? Really, who wouldn't?
Reiki practice makes a noticeable difference in people's health and happiness. You know that. Now how can you get more people to pay attention?
Are you willing to try something different in order to get better results when you talk Reiki? Then please consider this.
Spiritual practice & health care
Speaking about Reiki as spiritual practice from a healthcare perspective interests people because it:
addresses people's most pressing needs,
makes sense,
doesn't require belief, and
is supported by data.
Fortunately, no one has to believe in anything to benefit from Reiki practice. They just need to give it a try. We can help.
As Reiki home or professional practitioners, we have what it takes to bring Reiki practice to a broader public. I know because I've been practicing Reiki since 1986 and have been successfully introducing Reiki to medical skeptics and the mainstream public for decades.
My approach might surprise you.
Lead with a sample
For example, whenever I present Reiki at a medical school or conference, or in any public setting, I begin with an experience of Reiki touch for everyone.
Once people have a felt experience, their interest is piqued and becomes personal; the context of the conversation changes, in a good way.
I don't bombard them with Reiki propaganda or my personal beliefs. It turns me off when people do that to me, and I already love Reiki!
Next time a friend or colleague expresses interest in Reiki, instead of barraging them with the usual belief-laden explanations, try offering your hands for a few minutes instead. When asked about Reiki, Hawayo Takata often said, "I can't tell you, but I can show you."
After you remove your hands, let the person sit with her own experience for a few moments, then gently guide her to notice any little difference in her state.
Better results when you talk Reiki
Today is Day 2 of my 3-day Reiki & Medicine Intensive and already participants have more clarity in challenging areas.
By the end of tomorrow, they will have deeper appreciation for their practice, and be able to express Reiki's benefits in a way that engages people by speaking to people's needs in language they relate to, with science to support their Reiki case. And lucky me, I get to watch this unfold!
REIKI & MEDICINE INTENSIVE April 27-29 Last one!
We have a few spaces left in the final intensive this spring. I do not have another scheduled in New York City and the early fee ends this week, so act now and you, too, can get better results when you talk Reiki.
WRITE REIKI May 4-24
Learn Reiki free-writing and discover the depth of your Reiki experience and understanding. Go beyond what you've been told and find your own wisdom.
THE POWER OF REIKI CONFERENCE at Omega Institute June 1-3
Deepen your practice and expand your Reiki community at Omega's first-ever Reiki conference. Check out the array of speakers and please join us. I'll give the opening keynote and two special sessions.
BLESSED BOUNDARIES at Omega Institute August 26-31
Everything improves when you feel empowered to hold healthy, compassionate boundaries. I am thrilled to offer the first in-person retreat based on my online program at the beautiful Omega Institute in Rhinebeck, New York. The program is open to everyone, whether or not you practice Reiki. Please bring a friend and join me for this joyful, transformative, end-of-summer event.
This week, I leave for Europe — London, Paris and Milan! My schedule is pretty full but I'd love to meet you for coffee. Please email me here and let's see if our schedules sync.
The post Getting Better Results When You Talk Reiki appeared first on Reiki, Medicine & Self-Care with Pamela Miles.
Read more: reikiinmedicine.org