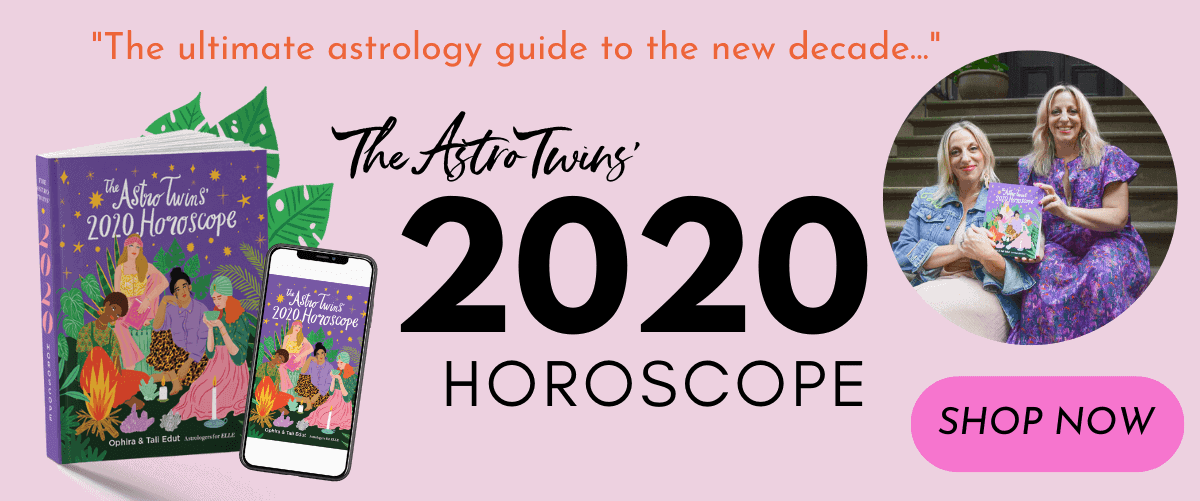 Sat: A heavier holiday gives way to a lighthearted weekend as the moon shifts from Capricorn into breezy Aquarius at 3:13pm.
Sun: Fired up! The Aquarius moon squares off against intense Mars in Scorpio. Don't brush how you really feel aside. It'll come out anyhow.
Born on a cusp? Please note that dates for the zodiac signs can vary from year to year. To confirm your actual Sun sign, do a free chart here.
Illustrations by Grande Dame


Aries (March 21 – April 19)
Looking up to people can be a double-edged sword this Saturday. On the one hand, your mentors and gurus can show you the ropes, make important introductions and offer useful advice. And yet they can also be authoritative and overbearing—something your independent sign is allergic to! With the moon in your tenth house of professional ambition, the cosmic message is: Humble thyself! Make the most of this experience, and then when the moon swings into your social zone this evening, you'll have some great "situation room" stories to share! Pull a few more chairs around the Sunday brunch table. The moon in your collaborative eleventh house invites you to include more voices in your project or mission. While you don't want to end up with TOO many cooks, some fresh ideas could revive everyone's inspiration. Tonight, decompress with some private time. Your system is a bit overloaded, so break from the crowd to rejuvenate, or cozy up with a special someone. Just let 'em know you only have so much attention to give. It's not personal! See the full week >


Taurus (March 21 – April 19)
Ready for some serious R+R this weekend? Take your sweet old time getting up and out this Saturday. With the moon in your adventurous ninth house until early evening, linger over coffee, pop into artists' markets, scour travel deals (for now, soon or whenever). Later, when la luna enters your ambitious tenth house, you'll have more focus for anything that involves planning. Sunday's moon in your ambitious tenth house could bring a triumphant finale to the week. While everyone else coasts in weekend mode, Taurus, step on the gas! You could impress an influencer or dazzle a decision maker. Just keep the competitive energy in check because a stressful beam from Mars could cause you to put the cart before the horse. If you want to get a project done in record time, bring in outside support instead of pushing yourself harder. See the full week >


Gemini (May 21 – June 20)
Want to get closer to somebody, Gemini? Try letting them feel like they're getting a little closer to YOU. On Saturday, the soulful moon is in your private eighth house. Share an intimate confession and watch your connection get deeper and stronger once you do. Just make sure this person deserves your trust—in other words, don't go unloading to the neighborhood gossip. That evening, when la luna swings into your adventurous ninth house, reach out to a farther-flung friend. Maybe you can even snag a long-distance invite. On Sunday, think big…no bigger! The Aquarius moon awakens your visionary ninth house, setting your sights on the big picture. You might be inspired to travel, explore a small-business idea or sign up for a class. Warning: A harsh beam from stressful Mars in your task-driven sixth house could burst your bubble if you race ahead without a plan. Put a solid structure behind your dreams and remember that you can roll this out in phases. See the full week >


Cancer (June 21 – July 22)
You're not one to willingly leave your comfort zone, but with the moon in your partnership corner for most of Saturday, stretching is a good thing! Take a bold giant step and explore opportunities outside your usual sphere of influence. Opposites attract, and you could connect with someone VERY different—depending on how much stretching you can handle, Crab. Later in the day, the moon shifts into Aquarius and your private eighth house, making you super-sensitive to other people's energy. Stay in a huddle with your crew while you're out—or better yet, bring the party back to Chateau Cancer. The domestic bliss continues into Sunday. Enjoy it! Just know when to emerge from your shell. A firm nudge from assertive Mars could draw you back into the action. Get dressed and head out for an impromptu brunch…or to meet that Tinder cutie who just got back into town. See the full week >


Leo (July 23 – August 22)
Saturday could be an all-work AND all-play kind of day, Leo, as the moon starts off in your orderly sixth house and then, in the evening, shimmies into your partnership corner. Take care of personal business early on, like finally organizing that disaster of a closet or making a dent in Mt. Laundry. You'll be amazed at how much you can accomplish when you're motivated. Squeeze in a morning workout to really get your juices flowing. Later, when la luna lights up your relationship nook, fire up the candles and cue the seductive soundtrack. Single? Let the swiping games begin! Keep nurturing your most important bonds this Sunday. The moon is in your partnership house, reminding you that it really is about who you know. If you've gotten behind on correspondences, take a little time to send out follow-up emails. Initiate an impromptu coffee meeting with a friend you see as a future collaborator. A date night could also be in store, but don't field any SOS calls from home. A stressful beam from Mars in your family sector could disrupt your focused groove with domestic drama. See the full week >


Virgo (August 23 – September 22)
You know what they say about all work and no play, Virgo. With the moon in your fifth house of sensuality and glamour for most of Saturday, set up an Away message and disappear for a massage or spa pedicure. If it's not going to break the bank, treat yourself to that pair of boots you've been ogling—even if you technically missed the Black Friday super sale. Saturday also holds the promise of romance! Text your sweetie or get some pre-cocktail-hour right-swiping in. Sunday's moon in your orderly sixth house brings out the task-driven hawk in you. Dive into your spreadsheets and give yourself accolades for your administrative prowess. You feel most creative when everything is in its rightful place, so systematize and streamline to your heart's content. After that, you can map out a master plan for a big project. Just loosen your grip later in the day when Mars forms a harsh square to the moon. Other people's opinions and ideas may not sync perfectly with your carefully crafted agenda. Real life is messy, Virgo, so leave room for consensus instead of being a control freak. See the full week >


Libra (September 23 – October 22)
With the emo moon in your cozy fourth house, it may be hard to pull yourself out from under the covers this Saturday. If you don't absolutely, positively have to be somewhere at a certain time, give yourself the gift of a lazy morning. Brew up your favorite loose tea and scan your go-to blogs. By evening, la luna will be in your fun-loving fifth house, and you'll be ready to swing from the chandeliers. Meet a date for dinner—your S.O., a good friend or, hey, maybe someone you've been chatting up in the virtual world. Keep on following your bliss into Sunday! The moon is dancing through your playful fifth house, bringing out your creative and romantic side. Step away from your devices and do something more immersive, like making art or cutting loose at a daytime dance party. In the evening, a harsh beam from Mars could cause you to feel stressed about the work you were "supposed to" complete over the long weekend. Take a deep breath and trust that you'll get it done tomorrow. Honoring your need for self-expression is as important as getting through the daily grind. See the full week >


Scorpio (October 23 – November 21)
Who can you trust? There are so many versions of "the truth" being bandied about this Saturday that you may not know which to believe (if any). With the moon in your communication sector, you can't just go with the most convincing tale. It's up to you to unleash your investigative superpowers and get the facts. Dig and keep digging—and don't be afraid to ask direct questions. Come evening, when la luna invades your cozy fourth house, kick off your heels, put your feet up and enjoy some serene solitude. The cozy spirits continue into Sunday. Adopt an easy pace, pausing to treat yourself in between tasks or send a few texts to loved ones. Women could play a key role in events this morning and afternoon. But don't be too quick to dedicate the evening to Netflix. An energizing beam from go-getter Mars in Scorpio could find you suddenly hankering for a night out. Play all plans by ear so you're not stuck on the sofa entertaining houseguests or watching your friends live it up on social media. See the full week >


Sagittarius (November 22 – December 21)
With the moon lighting up your money zone for most of Saturday, your mind may gravitate to such financial issues as: Where can you cut back on spending? How can you generate more income? And where can you find a cashmere turtleneck on sale NOW? We'll leave that last one to your sartorial savviness, but when it comes to the first two questions, be guided by the "a penny saved is a penny earned" principle. Then make that every fiver…every twenty… as you enjoy the magical multiplier that is compound interest. There's no such thing as too much stimulation on Sunday. The moon in your gregarious third house could draw fascinating people, ideas and projects into your orbit. Don't make any promises or firm commitments yet, though, Sag. Give yourself a chance to field all the enticing options. Warning: You may hit overload tonight, when a tense beam from Mars brings a wave of intense emotions. Don't overanalyze the mood—chances are, you just need to unwind and get a good night's sleep. Cancel evening plans and hit the pillow. See the full week >


Capricorn (December 22 – January 19)
You never shortchange your friends in the support department, so why won't you do the same for yourself? With the moon in your sign for most of Saturday, you deserve a little indulgence. How about a big splurge instead? Have that loaded smoothie instead of the austere green juice. Treat yourself to a manicure even if your last one isn't even chipping yet. And just say no to others' exhausting requests. Later (or tomorrow), when la luna swings into your productive second house, you can get back to your regularly scheduled, hard-working programming—even if it is Sunday. You'll definitely have the stamina to make headway on a project, so choose one important task or project and focus solely on that. Determine what you'd like to accomplish by the end of the weekend and set a timer to stay on track. Friends could pressure you to hang out later, or you may feel obligated to attend a gathering. While you probably won't be in the mood, it might be worth pushing yourself to show up. You never know who you'll meet. But if you get there and can't rally, make the rounds but then bounce! See the full week >


Aquarius (January 20 – February 18)
Let it go so you can grow, Aquarius! You're a freewheeling, "change is great" kind of person, but even you have your clingy moments. And they can come at the most unexpected times. Early Saturday, as the moon orbits your unconscious twelfth house, reflect on what relationship or behavior isn't serving you anymore. Then think about why you might be having such a hard time letting go. You don't have to DO anything, Aquarius—just shine your bright light on this, knowing that once you see the truth of this situation, you won't be able to keep doing anything that doesn't feel right to your soul. Raise your voice and be heard on Sunday! The moon in your sign gives you a burst of confidence and can-do energy. Your original ideas could steal the spotlight, so don't bite your tongue or worry about sounding "weird." You're an innovator, and that means you think outside the box. Later, stressful Mars could bring the irksome call of duty as unfinished work and other demands rain on your parade. You might also feel irritated by structures (and people) who seem to be holding you back, but try not to jump to conclusions about their motives. See the full week >

Pisces (February 19 – March 20)
There are two kinds of leaders, Pisces: The kind who take charge by pushing and barking orders, and those who lead by example. Which will you be? The choice is yours as a powerful Capricorn moon marches through your teamwork zone this Saturday. No matter how disorganized or how far behind schedule things are lingering from the workweek, you CAN ask for the help you need—or better yet, delegate. When it's decision-making time, invite others to weigh in. They'll feel empowered AND more inclined to follow your lead. Later, when la luna glides into your restful twelfth house, you can chill out to your heart's content! The restorative vibes linger on into Sunday, so don't push yourself to be productive—even if you didn't get all your long-weekend errands done. Rest up because later in the day, a dynamic beam from hyperactive Mars could bring a barrage of impromptu plans, drop-in visitors or tempting invitations. Don't push yourself past the point of exhaustion, Pisces, but do enjoy some end-of-weekend socializing as it suits you. See the full week >
What do the stars have in store for you this November? Read your monthly horoscope now
Get horoscope updates straight to your inbox! Sign up for The AstroTwins newsletter
The post Daily Horoscopes: November 30-December 1, 2019 appeared first on Astrostyle: Astrology and Daily, Weekly, Monthly Horoscopes by The AstroTwins.
Read more: astrostyle.com