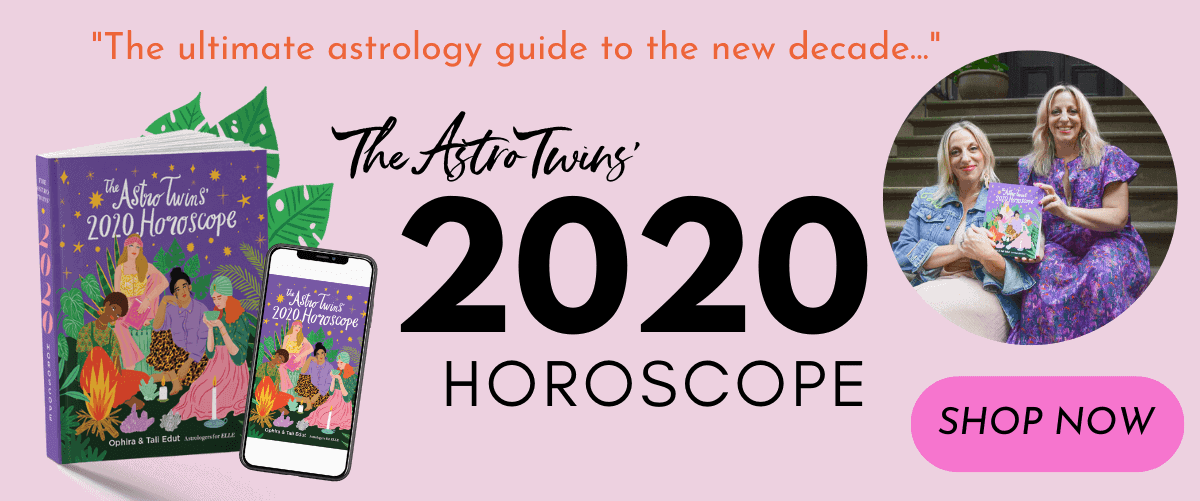 The fog lifts! Hazy Neptune ends a five-month retrograde today.
Born on a cusp? Please note that dates for the zodiac signs can vary from year to year. To confirm your actual Sun sign, do a free chart here.
Illustrations by Grande Dame


Aries (March 21 – April 19)
Dazed and confused no more! Foggy Neptune rouses from a five-month retrograde and resumes forward motion, putting your entire life into sharper focus. Since June 21, you might have backslid into an old habit you thought you had left behind—or perhaps danced with one of your old demons. Instead of berating yourself for this relapse, focus on getting back on a healing track. Neptune's direct turn can also bring more flow to a creative venture that's been stalled for the past five months. The muse is making a comeback! See the full week >


Taurus (March 21 – April 19)
Trying to force a square peg into a round hole, Taurus? Since June 21, you may have felt like you were on the outside looking in, thanks to illusory Neptune retrograding through your eleventh house of friendships and technology. Fear not. Finding your tribe is well within your reach as Neptune resumes forward motion today. P.S., They might be part of an online community. But the truth is you've already got a solid network of support, and you could use their help to advance your goals. See the full week >


Gemini (May 21 – June 20)
Nine-to-five burdens, begone! Since June 21, Neptune has been retrograde in your career sector, weighing you down with the responsibilities of three people. The ethereal planet corrects course and resumes forward motion today, helping you rebalance your professional priorities and lighten that load. Re-establish equilibrium by clearly expressing your boundaries. At last, Gemini, people will hear you loud and clear. If you've been struggling to secure a stable position, something more permanent could come a-knocking. Have your resume and online profiles polished and ready! See the full week >


Cancer (June 21 – July 22)
What really resonates with your soul, Cancer? After a five-month retrograde in your house of higher truths, foggy Neptune turns direct, illuminating YOUR authentic desires. Since June 21, you've entertained new ideas and ideologies. Despite your search for a clear path, you may have ended up more confused, perhaps because you've been giving other people's perspectives more weight than they deserve. Neptune helps you listen to your instincts so you can forge ahead with what feels right for you and you alone. See the full week >


Leo (July 23 – August 22)
Sincere sweetheart or smooth-talking snake? With illusory Neptune spinning retrograde since June 21, it's been hard to tell which category certain people belonged in. Today, the hazy planet powers forward again, putting your spot-on intuition back at the wheel. If you glazed over important clues, they'll now be staring you straight in the eye. In some cases, you could discover that someone you considered an ally has ulterior motives. Don't dwell on betrayals. If you can't see a chance for reconciliation, swiftly put an end to the bond. See the full week >


Virgo (August 23 – September 22)
Love may be a many-splendored thing, but it can also hurt like hell. Since June 21, ethereal Neptune has been retrograde in your relationship house, which at times put your heart through the ringer. People showed their true colors—and they haven't always been pretty. Just because one person proved to be a huge disappointment doesn't mean you should give up on the entire human race, though, Virgo. And don't hold that one mistake against someone you adore forever. See the full week >


Libra (September 23 – October 22)
It's never too late to jump back on the wellness wagon, Libra. Staving off temptation has been a tall order since June 21, when slippery Neptune turned retrograde in your sixth house of self-care. Today, the hazy planet powers forward, giving you the fortitude to ditch those draining vices and recommit to a healthy habit. Naturally, it won't be a walk in the park, but with the right support, you CAN do it. Your fitness routine could gain momentum, too: You might be ready for a more challenging workout. See the full week >


Scorpio (October 23 – November 21)
Dashing royal or a total toad? You've haven't been able to get a clear read on romance since June 21, when illusory Neptune started spinning retrograde. Over the last five months, you've preferred to don the rose-colored lunettes, which may have brought a few rude awakenings. The ethereal planet straightens itself out today and powers forward, putting your razor-sharp instincts back at the wheel. Don't abandon your quest for true love, Scorpio. In the coming days, you could meet a soulmate-grade prospect or revitalize a waning connection to your long-term sweetie. See the full week >


Sagittarius (November 22 – December 21)
Over the last five months, "home sweet home" has felt more like an abstract concept than an accurate description of Chateau Sagittarius. With illusory Neptune retrograding through your domestic zone since June 21, you may have clashed with relatives or roomies or found it hard to feel totally at peace in your space. The hazy planet powers forward today, helping you reestablish harmony where you hang your hat. Deal directly with those conflicts and put them behind you. If all signs are pointing to relocation, pack it up and move on. Your future digs could be near water or in a quieter neighborhood. See the full week >


Capricorn (December 22 – January 19)
As you've hustled to make progress, people have tested your patience with their wishy-washy behavior. You can thank nebulous Neptune's five-month retrograde through your communication and cooperation sector for the flakiness. But the foggy planet corrects course today, helping you smooth out the wrinkles in your interactions. Instead of pushing people to get onboard with one of your mega-missions, try to engage them in a more casual context first, giving them a chance to warm up to you slowly. See the full week >


Aquarius (January 20 – February 18)
Has your bank balance dwindled to a dangerously low level, Aquarius—or possibly lower than you'd prefer? Since June 21, hazy Neptune has been back-pedaling through your financial district. Perhaps money flowed through your fingers like water, or you were hit with some unanticipated expenses. Today, the nebulous planet corrects course, putting you in better control of your hard-earned cash. There's no need to shift into deprivation mode, but in the name of building a nest egg, a sacrifice or two may be necessary. Put a costly mega-mission on the back burner until you've got more moola to play with. See the full week >

Pisces (February 19 – March 20)
Who do you see when you look in the mirror? Since June 21, answering this question has been a challenge as your co-ruler Neptune drifted through its annual retrograde in your first house of identity. The last five months have pushed you to develop slumbering parts of your personality, helping you tap into an inner strength you didn't realize you had. The dreamy planet resumes forward motion today, encouraging you to spotlight these newfound aspects of yourself. Be confident in your gifts and perspectives, Pisces—sharing them with the world will stir and inspire others. See the full week >
What do the stars have in store for you this November? Read your monthly horoscope now
Get horoscope updates straight to your inbox! Sign up for The AstroTwins newsletter
The post Daily Horoscopes: November 27, 2019 appeared first on Astrostyle: Astrology and Daily, Weekly, Monthly Horoscopes by The AstroTwins.
Read more: astrostyle.com