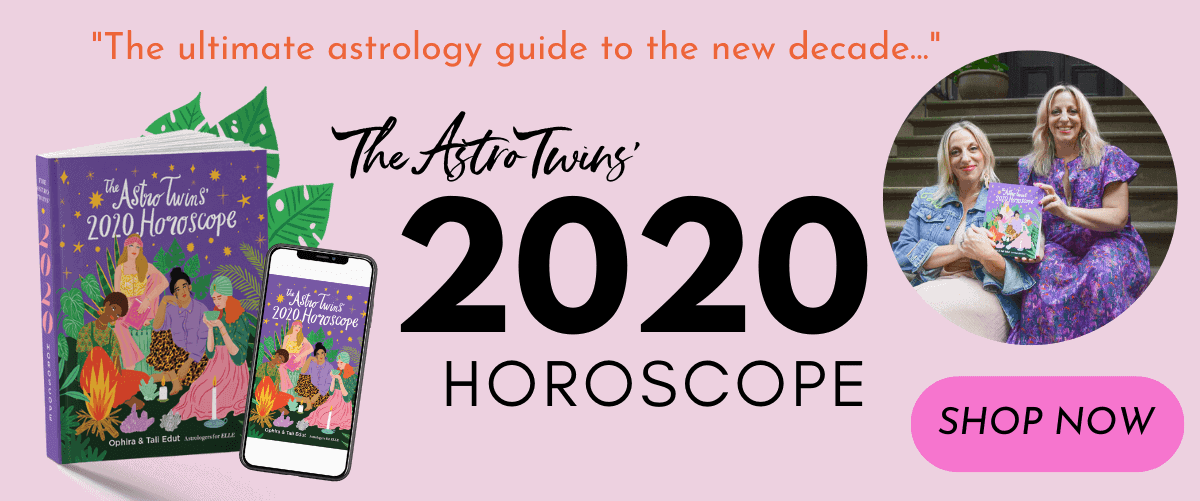 Saturday: Sun in Sagittarius trines Chiron in Aries. Speaking your truth can be healing today, for yourself and others.
Sunday: The "great benefics," Venus and Jupiter, unite in auspicious Sagittarius, a lucky day for love and connection across differences.

Born on a cusp? Please note that dates for the zodiac signs can vary from year to year. To confirm your actual Sun sign, do a free chart here.
Illustrations by Grande Dame


Aries (March 21 – April 19)
Tell them how you REALLY feel, Ram! Saturday's Sun-Chiron mashup unlocks the vault of creativity. Share that supersized vision you've been brewing up over the past few weeks. You don't need to wait until it's fully developed to debut your idea. Spill the beans now and expect a warm reception. Sunday's once-a-year merger of the planetary "benefics," forthright Jupiter and diplomatic Venus, in your spontaneous ninth house may help you deliver your message candidly AND with compassion. But before you unload, get a read on your audience so you don't totally miss your mark. You're not one to mince words, Ram, and Jupiter here may make you more impulsive than usual. But if this is important, take the time to think through your words and delivery and get it pitch-perfect! See the full week >


Taurus (March 21 – April 19)
Paging Dr. Taurus! Considering how much advice you've been doling out, you might be feeling like a volunteer therapist. While the karma goddesses are smiling down on you, it's still wise to keep your guard up around self-saboteurs who could suck you into their vortex of negativity. Lend an ear and offer up practical answers to people's problems. Just make sure THEY do the heavy lifting. It's totally okay to return to your regularly scheduled plans when it's time for them to do the "dirty work." Take a chance on romance this Sunday as Venus forms her second of two mergers with risk-taker Jupiter in your house of intimacy, intensity and eroticism. Feeling a strong attraction? Make it obvious! If you're in a relationship, find a way to communicate the one thing that would make you even happier. (Hint: You don't have to say it verbally.) See the full week >


Gemini (May 21 – June 20)
When looking for love, think: friends first. While the people you meet on Saturday may not be swoon-worthy, keep an open mind. Under the current cosmos, they may actually be the bridge to your future soulmate. Allow these connections to unfold naturally instead of pushing an agenda. Trying to force things in a certain direction could derail destiny's plans for you. Patience is a virtue, Gemini. Practice it, and you'll eventually reap the rewards. Is it time to kiss and make up? Sunday's harmonizing hookup of peacekeeping Venus and generous Jupiter in your house of partnerships can restore the loving vibes. If you and bae have been on the outs—or you've been squabbling with a BFF—you can bury the hatchet and move on. But you have to be willing to let bygones be bygones. Single? This rare mashup bodes well for slightly daring initiatives. Make the first move—and give the quiet or geeky ones a chance! See the full week >


Cancer (June 21 – July 22)
Burnout averted! Saturday's stars call for some serious R&R. Take your weekend seriously and carve out chunks of time just for you. Set an alarm every hour on the hour for a one-minute meditation. Treat yourself to lunch at a new bistro instead of eating a meal that comes in a box or brown bag again. Take a break this afternoon to walk around the block or through the park, sans smartphone. The little things do add up, and in this case, they'll make a big difference in your productivity over the long haul. Skip the sweets and fuel your body with whole foods. Think: proteins, dark green veggies and plenty of H2O. You're a giver by nature, Crab, but Sunday's rare and empowering starry lineup turns the spotlight on you and your needs. Compassionate Venus merges with fearless Jupiter in your sixth house of health, service and self-care. As these "benefics" team up, they inspire you to make your well-being your top priority. Give yourself time and space to do what you want. And if someone's always been there to support you, this is an auspicious moment to show your appreciation. See the full week >


Leo (July 23 – August 22)
Don't put the cart before the horse this Saturday. While you might have visions of walking down the aisle or starting a band with a fellow creative, there may be some "circumstances" that are standing in the way (or, literally, another person standing there already). In your zeal, you could gloss over these, but make no mistake. Barrier to entry WILL turn into a big, painful deal eventually. Save yourself the heartache and put your energy into people who are legitimately available. You might just find a contender on Sunday as amorous Venus hooks up with supersizer Jupiter in your passionate, flamboyant fifth house (aka. the "Leo house"). Regardless of your relationship status, you'll be in the mood to merge. If you're happily attached, take the lead and plan a super-romantic evening for just the two of you. Single? Try a new tack to finding love, whether that means going out more, swiping more liberally or giving someone different from your normal type a chance. See the full week >


Virgo (August 23 – September 22)
Set some limits this Saturday, Virgo, and don't budge. If you're buckling under the burden of too many obligations, reflect on what you truly want to invest in. First step is to figure out what YOU require in order to be satisfied. When you're clear, it will be easier to ask for support without sounding resentful or blaming. Sadly, you may realize that certain initiatives aren't going to work out—or maybe roles need to shift so you're playing to everyone's strengths. Don't be afraid to walk away if it's the best thing for you. Sunday's heart-opening merger of compassionate Venus and larger-than-life Jupiter in your domestic fourth house can bring on the feels. As the two "benefics" connect in your home and family zone, max out this nurturing energy by opting out of any activities that feel "obligatory" and opting IN to things that will tug on the old heartstrings. Call a relative, pop in to see a friend, invite folks over for an impromptu potluck. More WILL be merrier! See the full week >


Libra (September 23 – October 22)
Nothing makes you happier than being a source of consistent support for your friends, Libra. But that doesn't mean you should abandon your boundaries. Give till it hurts, and you'll only wind up feeling resentful (and leaving the other parties feeling guilty). No one expects you to prove your loyalty—especially if that means depleting your energy reserves. If a friend is about to crash and burn, stop yourself from jumping into the driver's seat. Instead, point her in the direction of a detour and let her steer herself to safety. You can widen your social circles and open yourself up to mind-expanding experiences on Sunday as your ruler, affable Venus, teams up with supersizer Jupiter in your third house of communication, collaborations and local goings-on. As these "benefics" connect, make the most of this exuberant energy by reaching out to someone you've been keeping tabs on. This could lead to a creative collusion or maybe, since Venus rules romance, a love connection! See the full week >


Scorpio (October 23 – November 21)
You could wake up Saturday, ready to shake up all your routines. But don't turn your life upside-down just because you're feeling frustrated or bored. Start with something manageable, like a project you can finish before the weekend is through. If you want to set a fitness goal, how about a 21-day challenge…or even a one-week kickstarter? A small win reboots your confidence, and you're likely to keep going from there. On Sunday, your mind will be on your money and how to make it grow! Bountiful Jupiter mashes up with lucky Venus in your money house and could signal a big payday or just stoke your savings fires. While these "benefics" align, you'll have the opportunity to make some big changes. Identify a goal, then start setting aside a certain amount from each paycheck until you hit your magic number. See the full week >


Sagittarius (November 22 – December 21)
If you don't roll out of bed feeling fabulous this Saturday, don't ignore your body's demand for self-care! Instead of pushing, reconfigure the day so you're only (or mostly) doing things that support you in restoring your inner and outer glow. Bow out of any activities that feel obligatory and eject draining people from your weekend. Then, look at where you can book a spa treatment or take a long soak in the tub. By dusk, you may be pumped to dab on your signature scent and dance the night away! Sunday's stars will bring a total turnabout. Your radiant ruler, auspicious and expansive Jupiter, merges with charm magnet Venus in your sign. Where have you been holding back, Archer? This is a major green light to pull out all the stops and throw yourself 110 percent into a passion project—whether that's a work assignment or romantic resolution. You'll be irresistible and triply creative, so stop worrying about anyone else's opinion and blast full-Sag-speed ahead! See the full week >


Capricorn (December 22 – January 19)
As much as you admire certain people, are they REALLY on your team? Saturday's mashup of the Sun and wounded healer comet Chiron can reveal inequalities in relationships. If you're doing too much giving, pull back—if only to observe the dynamic. Have you put others onto a pedestal? Do you think you have to prove yourself here? While that might be true, there are ways to shine that don't leave you feeling like you're trying too hard. And if it's eating at you, Sunday brings an important planetary PSA: You have the power to let it go! But you need to be willing to forgive or at least move on. A transcendent tryst between big-hearted Jupiter and compassionate Venus in Sagittarius and your twelfth house of endings, transition and healing can loosen your firm grip on a grudge and help you get over the resentment. Not ready for a confrontation? The twelfth house also rules meditation and self-reflection, so taking a deep dive into your own psyche could be revelatory. See the full week >


Aquarius (January 20 – February 18)
Who shores you up, Aquarius? Supportive friends will be food for your soul this Saturday as the radiant Sun gets in formation with "wounded healer" comet Chiron. Whether you're DJ-ing or regaling people with a hilarious tale, you're no stranger to being the "entertainment" of any party. But give yourself a day off from that volunteer position, okay? Right now, you need friends who allow you to "just be." Comfortable silence? Yes, please. How about a day of movies and crafting? If you've grown a little bored of the same faces—or someone on Team Aquarius has gotten too high-maintenance to cope with—you can move on to greener social pastures. Sunday features a rare mashup of affable Venus and adventurous Jupiter in your community-minded eleventh house. Think about where you can back off a bit and seek opportunities to join a new group or hop on a different work team. Don't wait to be invited—you may have to take the initiative. See the full week >

Pisces (February 19 – March 20)
Get ready to earn those loyalty points this Saturday, Pisces, as you stand in as "the rock" for a struggling friend. As the Sun trines "wounded healer" comet Chiron, you'll be able to draw from the wisdom of your own experience and really help! Just steer clear of that soapbox, Pisces. It may be too soon to start offering up solutions. For the time being, empathy will be enough. Give people the space (and silence) to think out loud, and the answer they've been looking for will emerge from within. Your career mojo is spiking on Sunday as lucky charms Venus and Jupiter merge in your professional tenth house. If you're already moving into a new position or making those mega changes you desire, stay the course. But if you're tired of moseying in the slow lane, put on your turn signal and make a bold move! You've got the skills; now just make sure you're dressed for the part. See the full week >
What do the stars have in store for you this November? Read your monthly horoscope now
Get horoscope updates straight to your inbox! Sign up for The AstroTwins newsletter
The post Daily Horoscopes: November 23-24, 2019 appeared first on Astrostyle: Astrology and Daily, Weekly, Monthly Horoscopes by The AstroTwins.
Read more: astrostyle.com