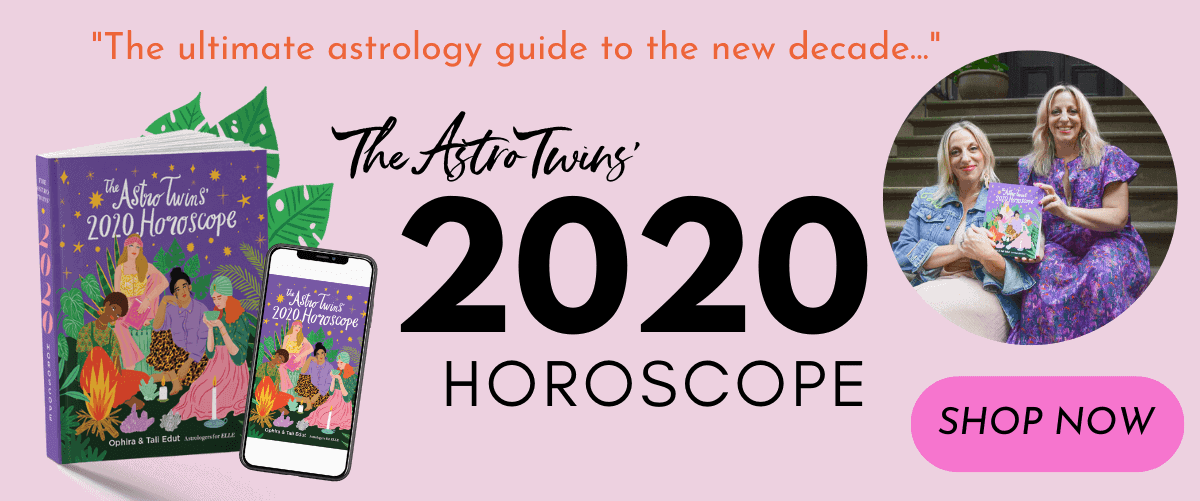 Emotions heighten as the moon waxes in Cancer, approaching a full moon lunar eclipse.
Born on a cusp? Please note that dates for the zodiac signs can vary from year to year. To confirm your actual Sun sign, do a free chart here.
Illustrations by Grande Dame


Aries (March 21 – April 19)
Who you, a softie? The sensitive Cancer moon galvanizes your fourth house of home and family, drawing out your inner nurturer. While you lean more toward blunt honesty, you could find you're a bit more sensitive today. If people come to you for advice, don't be too quick to offer a solution. Instead, validate their feelings by acting like a mirror. This way, they'll know you're really listening and may feel empowered to reach their own conclusions. See the full week >


Taurus (March 21 – April 19)
Do your research! Today's moon in your inquisitive third house sends you down a Google rabbit hole. Don't be afraid to consider unconventional solutions to a personal dilemma or a work conundrum. You might even hit on something totally original and impress the higher-ups. It's a good day to strike a balance between listening and talking. While you'll be eager to share your ideas, you'll actually learn more by taking in others' information. See the full week >


Gemini (May 21 – June 20)
Wallet getting a little too thin for your liking? Now is the time to raise your rates, talk to your supervisor about a pay increase or renegotiate a contract. The intuitive moon activates your second house of finances, giving you a competitive edge. Need advice about how much to charge for your services? Reach out to LinkedIn friends and do your online research. Beyond increasing your cash flow, look at your spending habits to see if there's any fat you could trim. See the full week >


Cancer (June 21 – July 22)
Filters? What filters? With the emo moon in Cancer today, you won't be able to keep quiet if something is on your mind. Your trademark softheartedness could go out the window temporarily as you favor telling it like it is. Yet people will appreciate your candor—as long as it's still compassionate. On a personal note, this is the day to be selfish with your time, especially if you're craving more solitude or the company of just one person instead of your entire entourage. See the full week >


Leo (July 23 – August 22)
Don't hold it in, Leo! Sometimes even your expressive sign bottles up emotions—usually without realizing it—but it's important to air your grievances before you explode. Today, with the moon in your twelfth house of closure and healing, you could approach life like one seamless therapy session. Look at what's irking you. Set some healthy boundaries with people who try to walk all over you, and don't worry about being misinterpreted. See the full week >


Virgo (August 23 – September 22)
Who's on your VIP list today, Virgo? Basically, anyone remotely interesting who crosses your path. With the compassionate moon holding court in your eleventh house of groups, your official policy is "the more's the merrier." You could even make some new friends as you'll be open to chatting with everyone from your barista to your latest Instagram followers. Be wary of conversation that veers into gossip territory, however. If you sense someone is trying to take you there, steer the dialogue in a different direction altogether. See the full week >


Libra (September 23 – October 22)
It's time to make that big ask or plot a bold career move. Today's intuitive Cancer moon in your tenth house of career ambition gives you the green light to blast ahead. You might not want to make any major irrevocable decisions, however, since you're more likely to be "thinking" with your feelings than with your logical left brain. Take in the information, weigh the pros and cons, but hold off on the final assessment until later this week. See the full week >


Scorpio (October 23 – November 21)
You may be happiest tucked away in your private sanctuary most days, Scorpio, but not this one. As the moon lights up your ninth house of travel, new horizons are calling. Got a few vacation days to use up? Scour travel sites for last-minute bargains. Start with dream destinations you've never been to. There could personal growth opportunities here, especially if you go someplace that sparks up inspiration and gives you fresh perspectives on things that are troubling you at home. See the full week >


Sagittarius (November 22 – December 21)
Today's moon in your eighth house of intimacy and intense emotions flashes a cosmic green light to speak up if you feel someone is overstepping a boundary. This may mean giving your S.O. a loving but firm ultimatum or refusing a needy friend's tenth "I need your advice" request this week. Your powers of persuasion are strong now, making this a great time to negotiate a contract. But for others to recognize what an asset you are, you need to power up and walk your talk. See the full week >


Capricorn (December 22 – January 19)
Can you find a middle ground? A willingness to compromise is your ace up the sleeve today, Capricorn. The emotional moon hunkers down in your seventh house of partnerships, shining a spotlight on all kinds of shared ventures. Whether you're working with colleagues at the office or have joined forces with a friend on a professional project, make sure every voice is heard. Be vocal about your own brilliant ideas, but don't discredit what others bring to the table. See the full week >


Aquarius (January 20 – February 18)
Make self-care a priority today, Aquarius, before you start running on fumes. With the nurturing moon in your sixth house of organization, service and well-being, you'll be at your best when you stick to a schedule that balances productivity and downtime. If that means changing plans to squeeze in a yoga class, so be it. You might feel a little guilty, but the post-workout endorphin rush will be an adequate reminder you need that you're worth investing in. See the full week >

Pisces (February 19 – March 20)
Express yourself! Today's intuitive moon in your passionate fifth house gives you a free pass to speak your mind. This isn't permission to spill tea or get sucked into a round of complaining that masquerades as "commiserating." But if something's been weighing on your mind, this IS the time to let your feelings be known. You like to hold your cards close to your vest, but this lunar light can show you how liberating it is to let the object of your affections—or a dear old friend—know how you feel. See the full week >
What do the stars have in store for you this January? Read your monthly horoscope now
Get horoscope updates straight to your inbox! Sign up for The AstroTwins newsletter
The post Daily Horoscopes: January 9, 2020 appeared first on Astrostyle: Astrology and Daily, Weekly, Monthly Horoscopes by The AstroTwins.
Read more: astrostyle.com