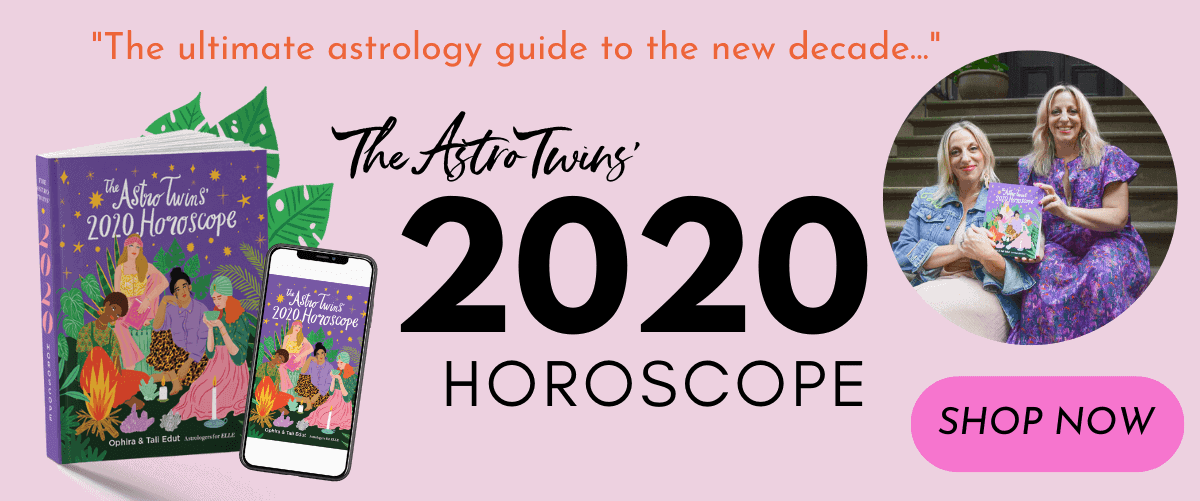 Watch your temper and reactions as the Sun in rebel Aquarius squares volatile Uranus in Taurus.
Born on a cusp? Please note that dates for the zodiac signs can vary from year to year. To confirm your actual Sun sign, do a free chart here.
Illustrations by Grande Dame


Aries (March 21 – April 19)
Your magnanimous nature gets put to the test today, Aries, and you will have to set some limits. Are people expecting you to foot the bill for a group expense or cover more than your fair share? Although you may have been willing to do so in the past, that tradition needs to be revised, STAT. Also, don't be shy about speaking up if friends keep picking out pricey restaurants or pressuring you to spend beyond your means. Keeping up with the Joneses is not worth the ensuing debt. See the full week >


Taurus (March 21 – April 19)
Swagger overload! Although you're guilty of auto-stepping into the captain's role, you'll feel annoyed if you're forced into the position of "the responsible one" today. The urge to rebel will be strong, but easy does it, Bull. With a tense square between the Aquarius Sun and Uranus in your sign, you could take down a small village with that firepower. Your best bet? Delegate responsibility to create more playtime in your schedule. If the helpful assistants you've appointed aren't pulling their weight, make no bones about calling them on it—or replacing them with more capable cohorts. See the full week >


Gemini (May 21 – June 20)
Pack your bags, Gemini, you're going on a guilt trip. People can really push your buttons today, prompting you to scramble around proving how much you really care. A clever narcissist could play you like a fiddle if you aren't careful, and suddenly you're picking up the slack while he kicks back. No bueno! Also, know your limits. Although you want to regain someone's trust, burning yourself out to do so is not advised. Apologize profusely but don't repeat the cycle: If you overpromise, you'll only wind up disappointing this person again. See the full week >


Cancer (June 21 – July 22)
There's no advance preparation for a loyalty test, Crab. Stay on your toes today because someone could throw down the gauntlet to see how trustworthy and dedicated you truly are. The best way to pass with flying colors is to prioritize properly. It's rare for you to leave your friends and family in the lurch, but an enchanting posse has you in a trance. Familiarity may breed contempt at times, but without the support of your inner circle, life would feel pretty empty. See the full week >


Leo (July 23 – August 22)
Romance interrupted. Today's tense square between Uranus and the Sun could put an abrupt bookmark in your lovey-dovey agenda. You, or the object of your affections, may have to cancel a leisurely plan and race to the office to handle a mini work crisis. You're a capable, can-do colleague, but don't let coworkers shaft you with their tasks. Picking up their slack will lead to resentment. It's okay to say no sometimes or negotiate a better compromise for how you'll share the workload. Besides, that longstanding dinner date is equally tantamount to your happiness as getting the shiny gold star in the office. See the full week >


Virgo (August 23 – September 22)
Feeling lost? Today's befuddling square between the Sun and Uranus splits your personality. Part of you is angling for that shiny gold star and willing to go to great lengths to earn it. The other part just wants to run off on a freedom tour and leave all responsibility behind. For this reason, don't take on any major projects, even if it's flattering to be tapped for the role. Give it at least another day or two to think things over and make sure that you actually have room in your overcrowded schedule to do a good job. Take regular play breaks throughout the day to sate your restless streak. See the full week >


Libra (September 23 – October 22)
Don't be so quick to judge a book by its cover today, Libra. While personal style speaks volumes, not everyone is as gifted in the glamour department as you. Instead of snarking from the sidelines, summon your helpful nature and take a fashion-challenged person on a shopping mission. The time you've spent scouting out luxury products (for the best value) in every category was not in vain. Humans are visual people: Helping match their outsides to their fabulous insides could change their lives for the better. Good deed done. See the full week >


Scorpio (October 23 – November 21)
Today, guard your personal information with your usual Scorpionic discernment. Someone may be eager to bare all to you, but that doesn't mean it's safe to drop your guard—not yet. Don't reveal every scar and scab until more trust has been established. (Rushing never works well for your sign anyway.) Enjoy the organic courtship rituals that come along with getting to know a new friend or love interest. If the two of you are meant to be together for the long haul, you'll know soon enough. For now, focus on doing the investigative work to find out what's going on behind the small talk. See the full week >


Sagittarius (November 22 – December 21)
Sagittarius, you may be perceptive, but you're not a TOTAL mind reader. Yet today people seem to be expecting you to operate on a clairvoyant wavelength. Unfortunately, interpreting their mixed signals only muddles communication further. Don't bother trying to decode anyone's mysterious missives. If actions don't line up with words or people are speaking out of both sides of their mouths, call them on it. But extend the benefit of the doubt. They may not realize how confusing—or confused—they are until you point it out. See the full week >


Capricorn (December 22 – January 19)
Romance and finance do not make happy bedfellows. While you may need to discuss cash flow and disbursements with a love interest, talks could become unnecessarily tense under today's Sun-Uranus square. Instead of dropping a stack of bills onto the breakfast table, do some fiscal organization yourself so you can come to the conversation (perhaps this evening or tomorrow) with a clear plan and some constructive suggestions. Single? While you shouldn't judge people by their bank balances, beware the dependents looking for a sugar mama or daddy. See the full week >


Aquarius (January 20 – February 18)
You're torn between naughty and nice today, Aquarius, as the Sun lands a right hook on your co-ruler, rebellious Uranus. On the one hand, you don't want to be thought of as selfish or inconsiderate, but you're so NOT in the mood to make sacrifices for anyone right now. Don't abandon your squad, but be honest about your need for some restorative downtime. People may grumble, but they'll find someone else to lend a hand. Self-care is at an SOS level anyway, and you won't be good for anyone else until you've refilled your own tanks. See the full week >

Pisces (February 19 – March 20)
Freedom's just another word for nothing left to lose, at least according to Janis Joplin's rules. Today, you may feel tempted to close the door on the world, having reached your social saturation point. You don't have to break up to break free, Pisces, but with the Sun squaring combative Uranus, you could do something THAT rash. Take the space you need, even if you have to leave a gathering without saying a proper goodbye. The warm-fuzzy feelings will return once you've had some unstructured "me time." See the full week >
What do the stars have in store for you this January? Read your monthly horoscope now
Get horoscope updates straight to your inbox! Sign up for The AstroTwins newsletter
The post Daily Horoscopes: January 23, 2020 appeared first on Astrostyle: Astrology and Daily, Weekly, Monthly Horoscopes by The AstroTwins.
Read more: astrostyle.com