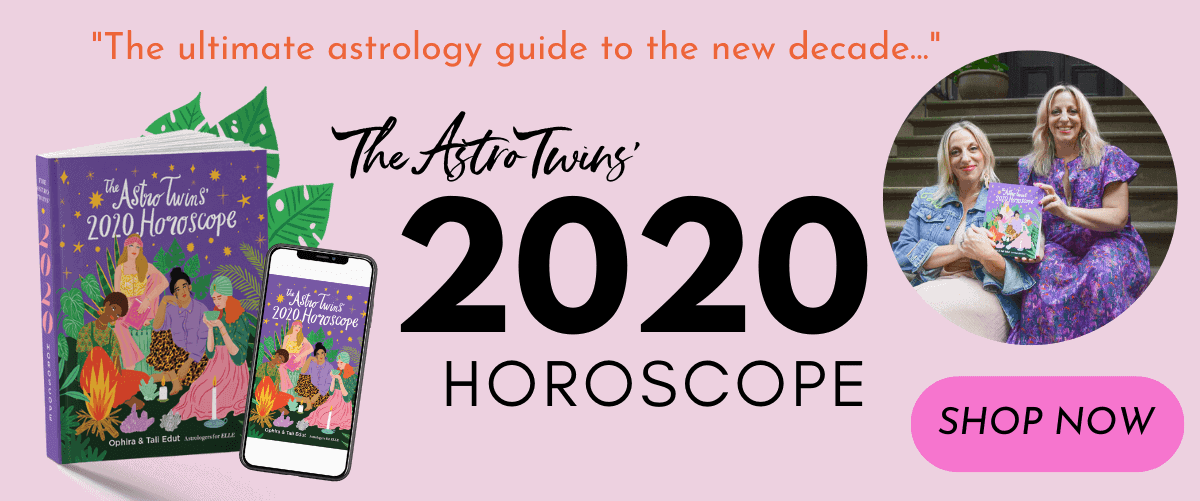 Public or private? Cancer moon opposite Jupiter in Capricorn creates dueling desires.
Born on a cusp? Please note that dates for the zodiac signs can vary from year to year. To confirm your actual Sun sign, do a free chart here.
Illustrations by Grande Dame


Aries (March 21 – April 19)
Exciting things are happening in your career, but everyone needs some downtime—even the rising stars. Under today's face-off between a domestic moon and Jupiter in your ambition zone, balance is needed. Take a breather to attend to your home, family and personal needs. Does your normally organized nest look like a touring band crashed there for a week of wild partying? Are you burning the candle at both ends? A day of rejuvenation will only help you perform better on the job before the weekend hits. See the full week >


Taurus (March 21 – April 19)
Research your facts before you make a bold statement or claim. Under today's hyperbole-prone opposition of the moon and Jupiter, you might easily exaggerate—or get charmed by someone who can't quite walk their talk. While it might all sound amazing, things that seem too good to be true often are. Ask the necessary questions before you agree to move forward. As a rule of thumb, don't make any on-the-spot decisions today. See the full week >


Gemini (May 21 – June 20)
Under today's conflating moon-Jupiter opposition, you're prone to obsessing, but do your best to NOT get lost in the weeds. While feelings seem as rock-solid as facts, you know how quickly emotions can fluctuate, Gemini. Instead of ruminating—or even trying to solve a triggering situation—you'd be better off doing something that makes you feel grounded. That could be as simple as sitting down and consciously breathing or going for a 15-minute walk. Avoid talking to people who will only inflate your concerns. Detaching will bring perspective. See the full week >


Cancer (June 21 – July 22)
You don't have to do everything alone, Cancer! Even if it might seem easier just to wing it solo, you could be missing out on rich, helpful contributions from other people. Today's moon-Jupiter opposition helps you establish the right balance between "me" and "we." Go through your A-list of favorite supporters, then delegate or collaborate. Run an idea past a skilled colleague or friend. Having another set of eyes on your work can help you spot things you wouldn't notice on your own. Whether you choose to implement the feedback or not is up to you, but it's worth a listen. See the full week >


Leo (July 23 – August 22)
Today's moon-Jupiter opposition can scatter your focus, pulling you in far too many directions. Before you race around putting out so-called fires, take stock: Which of these burning pyres are actually your responsibility—and which fall into the categories of OPP (Other People's Problems)? With your naturally noble nature amplified by this transit, you really DO want to help. Trouble is, you could rush in with support only to get stuck holding the bag. Strive to be generous without letting your own responsibilities slide. See the full week >


Virgo (August 23 – September 22)
Detaching from drama is a good general policy, but it's easier said than done. It doesn't exactly help that part of you LIKES being involved in the excitement…to a point, anyway. Under today's magnifying moon-Jupiter opposition, be selective about how much chaos you invite into your life. Can you allow in just enough to keep it spicy but not so much that it distracts you from your own goals and plans? The trouble is, this cosmic alignment makes it hard to set limits. Sticking a toe in those waters could sweep you out to sea, so don't get caught up in anything that could damage your integrity. See the full week >


Libra (September 23 – October 22)
Balancing your personal and professional life could get tricky today. Both realms seem to be equally enticing and complex as an ambitious moon opposes expansive Jupiter in your domestic zone. While you'd love to use a vacation day to chill on the couch, you don't want to miss the connections that today's Cancer moon will bring for your career. Adopt a "work hard, play hard" spirit. Give your all to your job during the day, then do something extra-special and fun with your family or close friends tonight. See the full week >


Scorpio (October 23 – November 21)
Be mindful of how many promises you make today, Scorpio. With the moon facing off against liberated Jupiter, you need to fly free, and you'll regret saddling yourself with too many obligations. Even if you're trying to be nice, you'll end up feeling exhausted and a little resentful if you give when you're not fully feeling it. The best thing you can do is be honest: You just need some unstructured time to follow your whims and desires. If a low-maintenance friend wants to come along for the adventure, fine! Just remember: They're responsible for having a good time (or not), so let yourself off the hook. See the full week >


Sagittarius (November 22 – December 21)
Today's moon-Jupiter face-off urges you to balance your spiritual and material needs. Your detail-oriented sign loves to express your taste by curating a beautiful environment. But under this starmap, you could veer into excess. You don't want to accumulate a storehouse of "stuff" or be a prisoner to your possessions. If objects or attachments are preventing you from evolving, it's time to rethink your priorities. Lovely things have their place in your world, but they aren't the key to lasting happiness.


Capricorn (December 22 – January 19)
Is your life too busy for your closest relationships? You love to be involved in a million things, but your personal projects might be overtaking your schedule, leaving you without adequate time for intimacy. Under today's balancing moon-Jupiter opposition, set aside a couple hours to reconnect. Who knows? You might end up with an eager collaborator—someone who can join and enhance your adventures or offer you an enlightening new perspective. See the full week >


Aquarius (January 20 – February 18)
Earth to Aquarius! You've gotten a little lost in your feelings, and it's time to send an SOS. As today's task-driven moon opposes meandering Jupiter in your hazy twelfth house, you'll snap back to reality. Not that you aren't enjoying all the emo vibes… it's just that the details of your life need to be attended to before important commitments start to unravel. Going forward, strive for a healthier balance between work and relaxation. That way, your days will feel like less of a grind, and you won't need to escape into hermit mode quite so badly! See the full week >

Pisces (February 19 – March 20)
Today's dilemma: Should you prioritize your own needs or sacrifice some fulfillment for the good of the group? Under an equalizing opposition of the moon and excessive Jupiter, you might need to mix in a little of both. Compromise, but not past a certain point. You'll only end up feeling resentful if you yield on the issues that really matter. Then take one for the team by bending on other items. The right balance of firmness and flexibility will win you fans. See the full week >
What do the stars have in store for you this February? Read your monthly horoscope now
Get horoscope updates straight to your inbox! Sign up for The AstroTwins newsletter
The post Daily Horoscopes: February 6, 2020 appeared first on Astrostyle: Astrology and Daily, Weekly, Monthly Horoscopes by The AstroTwins.
Read more: astrostyle.com