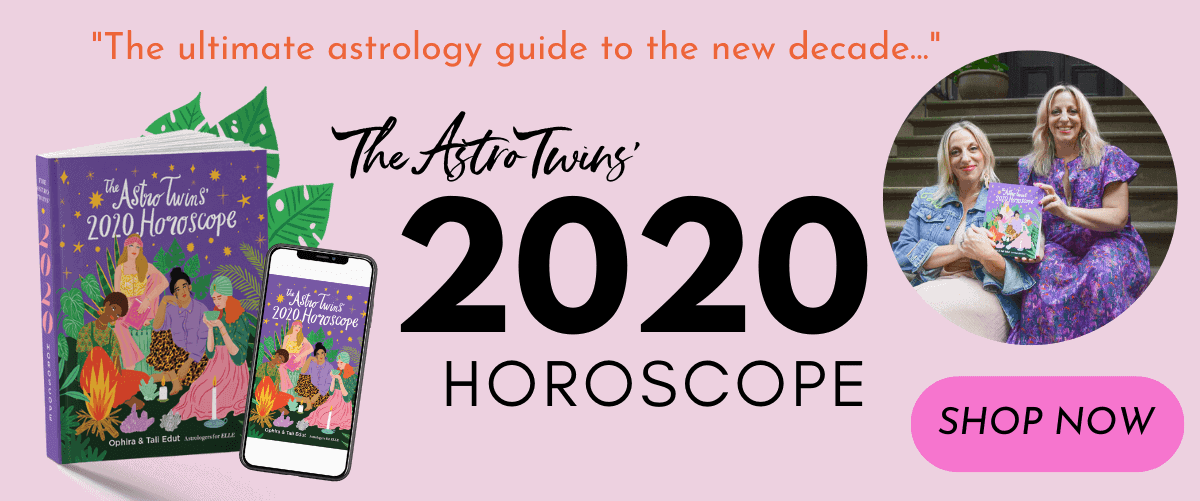 Start Valentine's week with some heart healing and compassion, courtesy of the Venus-Chiron meetup.
Born on a cusp? Please note that dates for the zodiac signs can vary from year to year. To confirm your actual Sun sign, do a free chart here.
Illustrations by Grande Dame


Aries (March 21 – April 19)
Ambiguity can breed contempt in relationships, Aries, so if you're wondering where you stand with a certain person, it's time to stop all the guesswork. Under today's tete-a-tete between generous Venus in Aries and healer-feeler Chiron, try to define the dynamics. Get it all out on the table: Are you needing more of one thing and less of another? Don't jump to conclusions or assume the worst. Start by asking questions to open up the lines of communication. Hang in there, Ram. After an awkward warmup, the two of you can get back on the same page. See the full week >


Taurus (March 21 – April 19)
Yes, Taurus, you want to get your hustle on…but first, a nap! Today, soothsayer comet Chiron joins indulgent Venus in your sector of rest and healing. Under this flowing formation, there's actually no need to push. Answers and the right action plan are more likely to come to you while you're lounging in a meditative state. Instead of juggling a million projects at work, focus only on the ones that require your immediate attention. And don't let needy people deplete your valuable energy. It's great to be supportive, but not if it pushes you to the breaking point. See the full week >


Gemini (May 21 – June 20)
You're in demand today, Gemini, but RSVP mindfully instead of saying yes to every request for your time. With healer-feeler Chiron nudging Venus in your humanitarian eleventh house, the best events will be the ones that allow you to foster meaningful connections—and maybe get involved with a group devoted to making a legit difference in the world. Intellectual discourse will be especially fruitful. Want to connect with an old friend? Skip the bars and head to a lecture or thought-provoking film. You'll have lots to discuss afterward—over a meal, of course. See the full week >


Cancer (June 21 – July 22)
A Crab who stands for nothing falls for everything. You'll need to stay on guard today, Cancer, as people-pleasing Venus gets a nudge from "wounded healer" comet Chiron in your career zone. It can be daunting to rock the professional boat, but if you suppress your true feelings, you'll sink in resentment—or worse, jump ship out of frustration. Break away from the pack and take some time to develop your own POV. Your unconventional perspective might actually yield a long-term solution for the whole group. See the full week >


Leo (July 23 – August 22)
Resist the urge to "fake it till you make it" today, Leo. With Venus in your grandiose ninth house, you might be tempted to embellish here and there. Trouble is, you could lose people's respect if you get busted for fibbing. So don't…especially since character-building Chiron is aligned with Venus, which can leave you in a situation where you need to back up your big claims with proof. Save those receipts, and keep everything documented in an email chain. If you aren't prepared for a meeting, reschedule or at least be honest about the status of your progress. See the full week >


Virgo (August 23 – September 22)
With enticing Venus in your alluring eighth house today, you are simply irresistible—and people are taking notice. The question is: Do YOU realize that, Virgo? With self-conscious Chiron chiming in, you could be thrown into a temporary "compare and despair" insecurity loop. Stop worrying about others and flip that confidence dip with some unapologetic self-care. Slip out for a pedicure or some bodywork in the afternoon. While you're on a roll, cancel plans with people who are faster to criticize you than they are to acknowledge your magic! See the full week >


Libra (September 23 – October 22)
Your harmonious sign can be a bit of a people pleaser—but don't forget to please yourself! Today, synergistic Venus (your ruler) in your partnership sector gets dressed down by "wounded healer" comet Chiron. Are you pulling too much of the weight in a certain union? Don't let people exploit your generous spirit. You've been giving a lot, and now it's time for them to show up for you. At work, don't let your colleagues walk over you with their demands. Listen to what they need, but BEFORE you respond, think about how their request will affect your potentially lopsided schedule. See the full week >


Scorpio (October 23 – November 21)
Are you putting on a happy face, telling everyone, "I'm fine!" while suppressing your true feelings? Today's Venus-Chiron dustup warns against masking stress or hurt with forced cheer. If people's demands are trying your patience, any animosity you feel will come bubbling up to the surface (no matter how hard you try to hide it). But if you're the one who's been hitting up your inner circle for extra support, make sure you take some time to properly thank them for their generosity. See the full week >


Sagittarius (November 22 – December 21)
Today, as tender Venus struggles with insecurity-provoking Chiron, don't let your fears undermine your best-laid plans. Make sure you've tackled everything on your to-do list before helping a friend plow through theirs. You can dole out career advice after you've finessed your own website copy or handed in an assignment—especially if you've been procrastinating. Here's a novel concept: Turn things around and ask for some support in return. And get creative! Could you work the buddy system with your pal and support each other in getting back up to speed? See the full week >


Capricorn (December 22 – January 19)
Everyone wants a piece of you today, but don't burn yourself out trying to squeeze them into your busy agenda. With a cosmic conjunction between social Venus self-conscious Chiron in your sensitive fourth house, you're an emotional sponge—and a packed social calendar could seriously drain your energy. Instead of attempting to power through, power down. Order your favorite comfort food and cozy up with a nostalgic '90s romcom. Your friends will understand. Sometimes everyone needs a break…and a little Sandra Bullock. See the full week >


Aquarius (January 20 – February 18)
You're feeling the need to express ALL of your emotions today as gushy Venus hovers in Aries and your communication zone. When you're caught up in the moment like this, you could impulsively blurt out thoughts that you haven't had time to process. Uh-oh: Did you mean to say THAT, Water Bearer? With the rosy planet catching friction from emotionally disruptive Chiron, raising people's expectations could have consequences. Rein in any major amorous declarations that could lead people on. In a long-term relationship? Don't make mountains out of molehills. Avoid conflict and save the serious discussions for a moment when you're feeling centered again. See the full week >

Pisces (February 19 – March 20)
A discussion regarding money matters might get tense today due to a complex connection between decadent Venus and karma cop Chiron. You may be tempted to play the diplomat and suggest that you split profits down the middle, but is that really fair? If someone has put in more energy and elbow grease, their share of the finances should reflect that. Don't go crazy counting pennies, but make sure everyone's being adequately compensated for their contributions. Settle any debts with your collaborators before outstanding invoices put a strain on your relationships. See the full week >
What do the stars have in store for you this February? Read your monthly horoscope now
Get horoscope updates straight to your inbox! Sign up for The AstroTwins newsletter
The post Daily Horoscopes: February 10, 2020 appeared first on Astrostyle: Astrology and Daily, Weekly, Monthly Horoscopes by The AstroTwins.
Read more: astrostyle.com