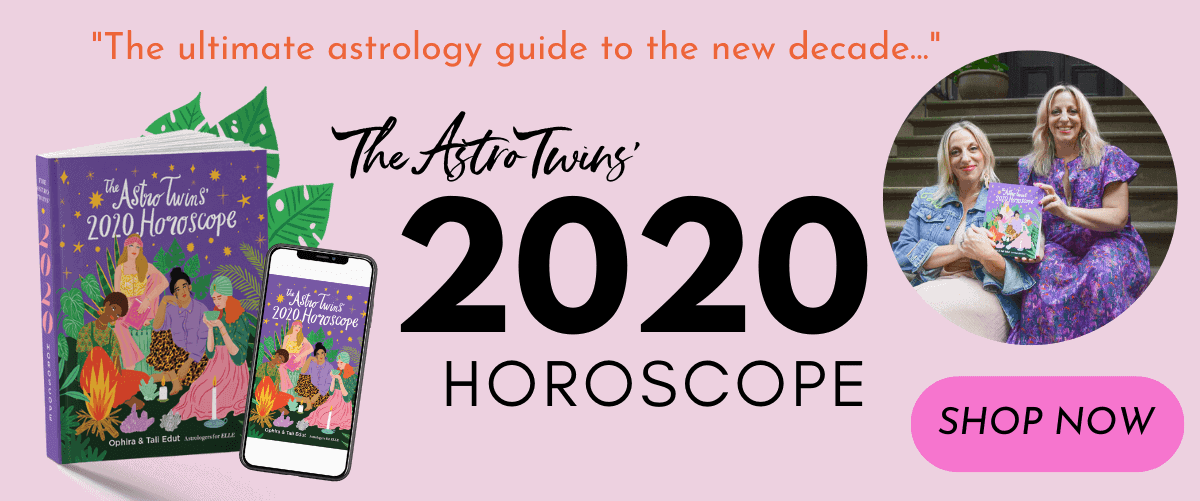 Get serious about love or a budding friendship as affectionate Venus conjuncts structured Saturn in Capricorn.
Born on a cusp? Please note that dates for the zodiac signs can vary from year to year. To confirm your actual Sun sign, do a free chart here.
Illustrations by Grande Dame


Aries (March 21 – April 19)
Flying solo may suddenly feel old—not to mention lonely—as social Venus teams up with success-oriented Saturn in your tenth house of career ambition. This rare event can do wonders for your career, so follow the Venusian vibes to a prestigious group that can help you advance like the pro you are. Tonight, let your partying do double duty as networking. Throw a bunch of business cards in your wallet and rehearse your two-minute elevator pitch. You could be bidding on new gigs or interviewing for a job by next week. See the full week >


Taurus (March 21 – April 19)
Wings clipped? No worries, Bull! There's plenty of adventure to be found close to home. Restrictive Saturn pulls the emergency brake on your ruler, pleasure-seeking Venus, in your adventure sector, but that's a great excuse to see what's happening in your immediate area. Once you adjust your expectations (from say, international music fest to live local acts), you'll have something to look forward to beyond the daily grind. Structured Saturn does better with booked-in-advance plans than seat-of-your-pants-style winging it, so organize your evening early in the day. If you've got work to do or errands to run, add in some entertaining stops along the way. See the full week >


Gemini (May 21 – June 20)
Protect your heart but don't erect walls around it. With sensual Venus in your intimate eighth house, you'll be in the mood for romance—but because the love planet is teamed up with cautious Saturn, you'll be a bit guarded. And you definitely won't be in the mood to share the attention with anyone! Anything more crowded than one-on-one is not going to work. Not every attraction is worth pursuing. You're a sucker for romance, but solemn Saturn's reflective nature can steer you away from the wrong choices, including troublemaking friends who could threaten your current relationship. See the full week >


Cancer (June 21 – July 22)
If your love life could benefit from a reality check, you're in luck, Cancer. Today's grounding merger of romantic Venus and sober Saturn in your relationship realm will do for your vision what a carwash does for your windshield. Rather than waste weeks (or months—or more) pursuing someone who has no intention of settling down (at least not now or with you), turn your attention to a person who actually wants to be in a relationship! If you're in a LTR, this cosmic coupling gives the courage to broach heavy topics. See the full week >


Leo (July 23 – August 22)
You might have a to-do list a yard long or plans from dusk until dawn, but allot some of that time to tidying up your space. You'll get a cosmic assist as disciplined Saturn teams up with beautifying Venus in your organization zone. The name of the game isn't simply throwing things out or filing them away. What will leave you deliriously happy is making the Leo Palace equal parts functional and resplendent. If you need a new piece of furniture to store a pile of papers and other "stuff" that you can't get rid of, go on a thrift-store pilgrimage and finish the job this weekend. Think of your bookshelves and display cases as works of art unto themselves. See the full week >


Virgo (August 23 – September 22)
Romantic confusion begone! Sensual Venus teams up with stable Saturn in your fifth house of amour and glamour. If you've been spending too many lonely nights yearning for a true partner, this cosmic pairing can bring about the desired change. But first you have to make a commitment to stop chasing after people who don't want to be "caught." You shouldn't have to convince someone to be in a relationship. So from the get-go, make your intentions clear and give the slip to anyone who hesitates. Open up space for someone who has room in their life for you NOW. Already attached? Venus' flirtatious yet tactful style can help you open up about your hopes for the future without freaking either of you out. See the full week >


Libra (September 23 – October 22)
Today's merger of your galactic guardian, beautifying Venus, and sensible Saturn in your domestic zone helps you blend style and function as only a Libra can do. But before you throw out a single thing or dive into the organizational part of the project, take a step back. Look over your living quarters as if you've never seen them before. What catches your eye? What do you love? What HAS to go? Think about where everything can be placed and how to make subtle but significant changes without breaking the bank. If you've been jonesing for a home workout space, this is the time to create it! See the full week >


Scorpio (October 23 – November 21)
Pump the brakes when it comes to making new friends, Scorpio. While your charming sign loves to magnetize like-minded people, you rarely rush to invite them into your innermost circle. That's a good guiding principle to follow, even if you feel an instant click with someone today. There's a delicate balance of personalities, and certain longtime friends might not take too kindly to being "replaced" by a virtual stranger. With convivial Venus teamed up with cautious Saturn in your social sector, you'll get a cosmic reminder that you'll build trust and more lasting bonds with a slow-and-steady "getting to know you" approach. See the full week >


Sagittarius (November 22 – December 21)
Monitor where your cash is flowing, Archer. Value-driven Venus is teamed up with fiscally conservative Saturn in your money zone, issuing warnings against impulse buys and compromising on quality. If you need (or REALLY want) something, invest in classic excellence. There's nothing wrong with spending your hard-earned cash, but it would be a pity to buy an item that winds up in a giveaway pile in two months. If you've got your heart set on something but don't have the funds at the moment, open a savings account just for it. When you finally have enough, it will feel all the more special. See the full week >


Capricorn (December 22 – January 19)
Beauty, brains, animal magnetism: You've got it all going on, Capricorn! Alluring Venus teams up with your ruler, grounded Saturn, in your sign, handing you the keys to the queendom. You won't have to waste your breath explaining why you deserve a chance or trying to sell anyone on your latest project. Your work will speak for itself—if you do just the slightest bit of strategic promotion. Should people come to you seeking advice, be your normal honest self—as IF you could be anything else—but follow Venus' prompts to be diplomatic. See the full week >


Aquarius (January 20 – February 18)
Don't get sucked into the daily drama, Aquarius, or your plans for a productive day could get derailed. Though you love a great storyline, be careful not to get tangled up with impossibly needy Klingons. Everyone's got issues, but people who come with a matching set of emotional baggage are to be avoided like contagions! You might be a bit of a soft touch, thanks to the merger of compassionate Venus and your co-ruler, stable Saturn, in your tender twelfth house. But once you get involved, it'll be like giving milk to a stray cat. Offer your wisdom as a life raft, but let them sink or swim on their own. See the full week >

Pisces (February 19 – March 20)
With charming Venus and structured Saturn aligned in your eleventh house of socializing and technology, you could stumble on some fascinating finds. Whatever you're seeking, you're sure to find it under this dazzling cosmic mashup. It's also a good day to reevaluate your own web presence. Could your social media sites or work and dating profiles stand a little freshening up? New photos and sparkling verbiage will draw more interest—or potential clients—your way. See the full week >
What do the stars have in store for you this December? Read your monthly horoscope now
Get horoscope updates straight to your inbox! Sign up for The AstroTwins newsletter
The post Daily Horoscopes: December 11, 2019 appeared first on Astrostyle: Astrology and Daily, Weekly, Monthly Horoscopes by The AstroTwins.
Read more: astrostyle.com