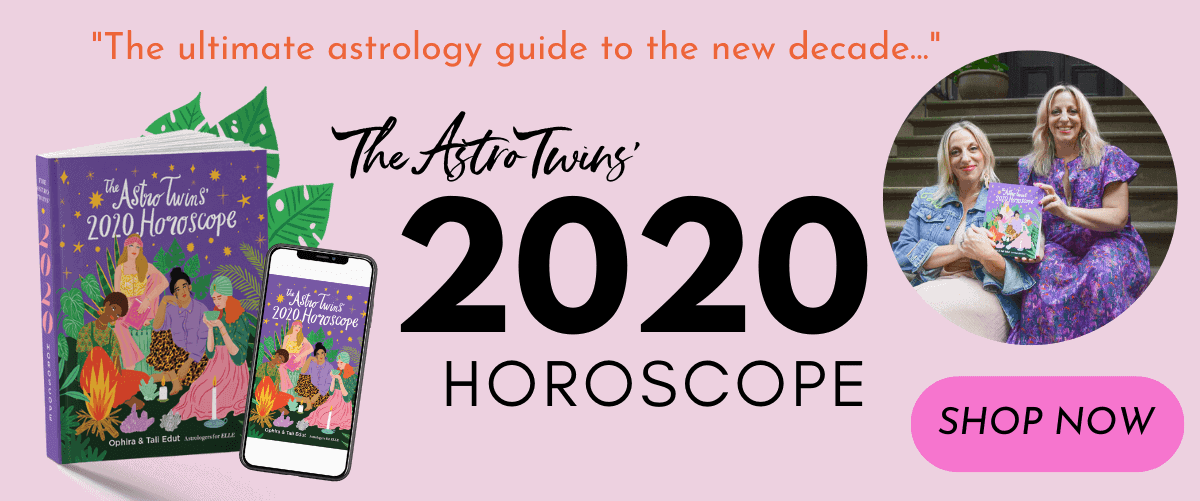 Get your work done early before the moon leaves productive Taurus for social Gemini at 11:47am EST.
Born on a cusp? Please note that dates for the zodiac signs can vary from year to year. To confirm your actual Sun sign, do a free chart here.
Illustrations by Grande Dame


Aries (March 21 – April 19)
You're liable to perfect the art of fence-sitting today, thanks to the moon hovering in indecisive Gemini. You're definitely not in a hurry to give a firm yes or no, so don't push yourself into something you're not quite sure you want to commit to. Before you sign on the dotted line or complete official participation forms, do a little digging. Besides fully informing yourself, check out other possibilities. You might hit upon something else that you're SO ready to jump onboard with. See the full week >


Taurus (March 21 – April 19)
Ready, set, plan! Today's Gemini moon lights up your grounded second house, putting you in fine productive form. You're ready to hit the ground running this morning, but first, make a master to-do list. Then categorize those pending tasks to minimize the amount of running around you need to do. When it comes to your personal life, decelerate so you can truly value the time you have with your loved ones. That includes keeping all mobile devices out of sight when you're with your peeps. Posting that witty Facebook update can wait, Taurus. See the full week >


Gemini (May 21 – June 20)
Your rising star is burning brightly, Gemini, courtesy of today's moon in your sign. Don't even think of dimming that brilliant light of yours. Be brave and bold when adding your insights and opinions to conversations. No need to self-censor—you've got cosmic clearance to be "too much." A leadership role could hold much appeal. Feel like you're lacking the expertise? Build on what you already know and accept that you're on a learning curve. One way to accelerate the process is forging alliances with people who can help you along the way. See the full week >


Cancer (June 21 – July 22)
Cancers can be counted on to lend a sturdy shoulder or a compassionate ear, and today is no exception. Besides offering others some much-needed support, you'll get a feel-good buzz doing it. Be it an amigo, colleague or someone you're just getting to know, let your trademark sensitivity come to the surface. Just be conscious of boundaries, Crab. This problem is not yours to take on personally. Remember, you want to empower, not enable. See the full week >


Leo (July 23 – August 22)
Go along to get along? Definitely not today, Leo! If you feel strongly about something—even if it doesn't mesh with other people's opinions—express yourself anyway. Or perhaps you feel passionate about a particular cause? With the moon in your eleventh house of tech, social media can be super-effective in spreading the word. Just one caveat: If you want to keep your audience engaged, keep your temper under control. Even if your anger is justified, people need more than a passionate diatribe to sign on. Back up your argument with trusted facts and figures, and watch your loyal audience grow. See the full week >


Virgo (August 23 – September 22)
Even the most arduous of journeys require that you put one foot in front of the other, but today, you can make massive strides. You're running on high-octane ambition thanks to the Gemini moon in your professional tenth house. Have you become a little too single-minded in your quest for success? Proceed with caution, Virgo. Remember that people aren't rungs in your ladder. Find a way to work with them during your ascent so you'll have some company when you get to the top. See the full week >


Libra (September 23 – October 22)
With today's moon hovering in your truth-telling ninth house, honesty is your only policy. But it wouldn't hurt to soften the rough edges in your delivery. Draw on your trademark tact to get your message across without turning people off. That said, don't ignore an issue that's screaming for some attention. You want people to get onboard, and the fastest way to do it is by outlining the benefits that come with changing the situation. Keep discussions productive by focusing on solutions, not fixating on the problem. See the full week >


Scorpio (October 23 – November 21)
Your seductive charms get a boost today, courtesy of the moon in your sultry eighth house. If you sense that you-know-who is sending out sexy vibes, don't second-guess your spot-on instincts. That said, don't feel the need to take that spark to the next level, Scorpio. Revel in this chemical attraction without committing yourself to anything too binding. You could need more private time today, giving you the opportunity to make great strides getting 'er done behind the scenes. See the full week >


Sagittarius (November 22 – December 21)
Make it a double, Sagittarius! With the moon shining its beams in your seventh house of partnerships, keep your radar honed for potential collaborators. Be it for business or pleasure, this lunar light activates the law of "opposites attract." Someone completely different from you could possess skills and qualities that perfectly complement your own. Make a point of nurturing your current bonds. Check in with your peeps and ask whether they need or want something more from you. Don't feel like you have to bend over backwards to please them. But if you can make things better for them AND your relationship, please do! See the full week >


Capricorn (December 22 – January 19)
The big picture won't properly materialize unless you've gotten a handle on all the moving parts, Capricorn. Today's moon in your detail-oriented sixth house summons you to become more involved in the day-to-day operations. Getting a better grip on the ins and outs gives you the necessary insight as a leader. Besides, your troops will be duly impressed to see you rolling up your sleeves and getting your hands dirty alongside them. Don't underestimate the potency of shedding some blood, sweat, and tears. See the full week >


Aquarius (January 20 – February 18)
Don't take things so seriously, Aquarius. The Gemini moon activates your dramatic fifth house, injecting weighty vibes into your day. You're at risk of getting sucked into other people's stressful situations, but it's up to you as to how you handle them. You can run yourself ragged operating in crisis-management mode, or you could lighten things up with your sense of humor. (We suggest the latter.) When you tickle other people's funny bone, it shifts the energy, allowing out-of-the-box solutions to emerge. See the full week >

Pisces (February 19 – March 20)
Your sensitive sign can be like a sponge, soaking up the energy that surrounds you. Today's Gemini moon makes you extra-susceptible to absorbing the vibes in your environment. Avoid large crowds and create space in your day for solitude and silence. If it's impossible to slip off on your own to get grounded, at least be kind to your body. Keep anxiety at bay and bypass caffeine and sugar. Make healthier choices like whole grains and organic produce to keep you feeling more even-keeled. Remember, Pisces, you are what you eat. See the full week >
What do the stars have in store for you this December? Read your monthly horoscope now
Get horoscope updates straight to your inbox! Sign up for The AstroTwins newsletter
The post Daily Horoscopes: December 10, 2019 appeared first on Astrostyle: Astrology and Daily, Weekly, Monthly Horoscopes by The AstroTwins.
Read more: astrostyle.com