Astrology, Science, Skeptics, Proof
There are four things that skeptics and I disagree about. In fact glasses of very good wine have been slammed down on tables, over these very issues:
There is no 'k' in sceptic, sceptical or sceptics. Otherwise it's koffee with Kornflakes you spelling kriminal.
No, I never said Jupiter influenced our lives. Or any other planet for that matter. Do I really look that bonkers?
It's astrologer, not astrologist. And I'm looking at you Professor Brian Cox. You scienter! 
There is no thirteenth sign of the zodiac. And you can blame NASA and Cosmopolitan UK magazine for that non-story.
Australian editor, journalist and author Phillip Barker asked me to debate science and astrology with him the other day in an article titled Astrology Isn't a Perfect Science But It May Provide Some Answers.
Actually, it's not even a science. It's just part of a scientific theory – Multiverse Theory – and it's a pretty good one. I know that some astrologers would love to think you can prove astrology with statistics, by the way, but it's impossible. They're on a hiding to nowhere, no matter how many times they try to bore us all to death with Powerpoint Presentations at astrology conferences. Science, this is not. There is no hypothesis to prove with repeated experiment, because by virtue of its charms, astrology is always a one-off experiment anyway. Professor Brian Cox dreams of parallel universes.
By its very nature, astrology is about unique and unrepeatable factors that make repetition of an experiment to prove a hypothesis, about as likely as Brian Cox starting another band. Or wearing really peculiar  Ziggy Stardust eye make-up. Oh, hang on…
Astrology is about a strange blend of one-off ingredients, all measured together. People. Organisations. The times they exist in. The time a question is asked.
It's all a bit like alchemy, really. In fact, alchemist Sir Isaac Newton did in fact leave a library behind him, numbering an astrology book, along with the weirder books. He may have taken an interest in astrology after William Lilly predicted The Great Fire of London. In a woodcut. Several years before it happened.
Astrology can and does predict the future, as I'll show in a minute. It can do so, at least two years before it happens, and theoretically, 2000 years before it happens.
When an astrological forecast comes off, it's so peculiar and so staggering – to the point where jaws are on the floor –  that it seems we must have wandered into some mad parallel universe where such things can take place. Well, you just did and I just did too. It's called Astrology World. It's not the only astrology world, either. There are infinite variations on that one. But before it all gets too confusing let's see why the banks are about to transform.
Deutsche Bank in May, June 2018
The quantum physics explanation of reality tells us – and Stephen Hawking believed this too, so don't knock it – that there is no one, single universe which is 'real' for us to share. There are many competing versions. Doctor Who is right. Just measuring what you think is there, makes it so. And astrologers do an awful lot of measuring. We'll get out the ephemeris (book of planetary tables) and do that in a moment and see just how massive the bank crisis and revolution is going to be – starting with Deutsche Bank in May, June 2018.
We're in a world where this can and is happening, even as I write this.
As I publish this on my website at 11.25am in London on Monday 14th May, hours before a lecture I am giving at The Astrological Lodge of London, just off Baker Street, a storm is brewing. It involves the HSBC Bank.
The Australian ABC television series Four Corners is breaking a scandal. And what a scandal.
Also today? The HSBC has completed the world's first commercially viable trade-finance transaction using blockchain, opening the door to mass adoption of the technology in the $9tn market for trade finance
This hasn't even started, by the way. We're still 24 hours away from the really big day in world banking – B Day – which was forecast two years ago, on this website, to be Tuesday 15th May 2018!
I have no interest at all in making predictions about banks because I have some kind of bulging Wall Street portfolio. But I am interested in astrology, because it's for the people – and it always has been.
That's why I occasionally feel moved to pass on predictions like this, which you might have read at the time.
Astrology Predictions about the 3rd December 2017 Supermoon
"Let's Make a Deal on the December 2017 Supermoon."
"We tend to see ricochet effects from unusual patterns like the one above. You might also call them ripple effects. It's time to make a deal, on the back of another (bigger) deal which could be made by anyone from a President, to a Prime Minister, to a CEO. The big question on this Supermoon? How can I do so much more with the substantial amount of money I hold in my hands, so that I can create future growth and abundance?  In the world around you expect to see more focus than usual on year-end bonuses, annual profits, year-end mergers and so on. Okay, so this is about George Harrison's Piggies. Capitalist pigs and bulging piggy banks. But – we could all gain."
The Guardian reported, on 4th December 2017 – US stock market hits record high after Trump tax bill success. Critics said it was a giveaway for the rich. Corporation tax was cut from 35% to 20%.
Quantum physics tells us that it's the act of choosing to look – to judge – to find out what is there – that pops us into a world where it all works. And this is working. What other explanation could there possibly be for astrology's accuracy, except the 'one white crow' theory? The unique universe among many, many, many, many, many universes where it all just works.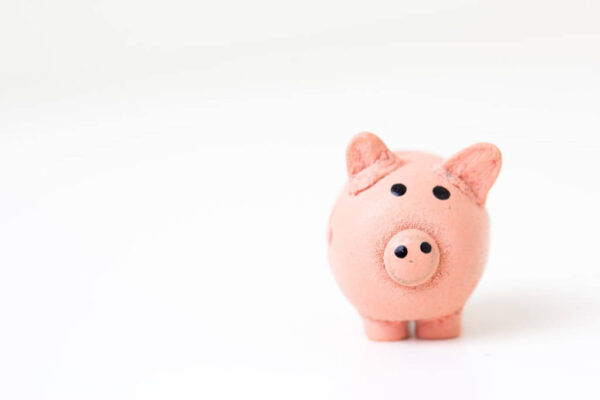 The Strange Tale of Deutsche Bank
Christian Sewing, who heads up Deutsche Bank, was born on April 22nd 1970 (no time supplied) with the Sun at 1 Taurus and Jupiter at 1 Scorpio. Let's look at this, on Monday 14th May 2018, to see where things are headed. There's a lot of rumour about this bank and Donald Trump, and has been for a while.
I like astrology, and I suspect you do too, because it is democratic. It's like freedom of information with occult privileges. (Occult means 'hidden knowledge' by the way. Nothing to do with stuffed alligators and skulls on strings).
The numbers 1 Taurus and 1 Scorpio which I've just mentioned in Mr. Sewing's horoscope are degrees. The zodiac signs give this statement meaning.
Taurus rules money and Scorpio rules banks. The odds of these two horoscope factors making a pattern (an aspect) known as an opposition are very slim, but they do. You'd expect it, for someone who is powerful in finance. Mr. Sewing was born to it.
Riddle me this. The Macquarie Bank of Australia, founded on 10th December 1969 (no time supplied) was 'born' with Mercury at 0 Capricorn. That's just one degree away from Christian Sewing's 'opposition' as we call it in astrology. Mercury rules deals. Capricorn rules corporations. These two are stitched together in a tapestry. A tapestry of time.
In astrology world, this is a connection. As Dirk Gently, Holistic Detective might have put it, 'everything is interconnected'. And don't we know that time is just a construct, anyway? Carl Jung nailed it at about the same time that he was developing a friendship with quantum physics researchers like Pauli. He called astrology time, synchronicity.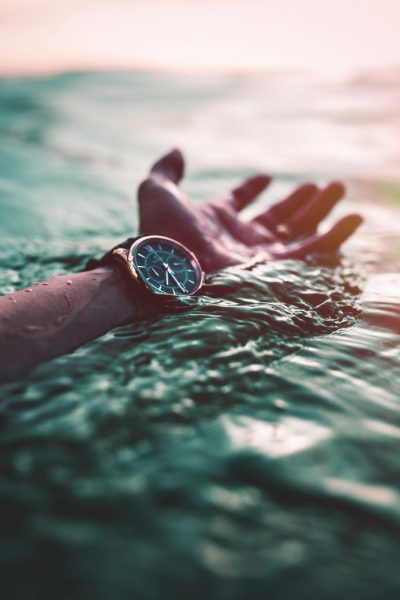 Photo Alex Perez
What Astrology Predicted on September 13th 2016
Sometimes astrologers are accused of making predictions too close to an outcome – basically cheating by reading the newspapers and guessing the headlines. At its sloppiest, our profession has an annoying habit of 'mopping up' after the fact, and arriving after the front pages, to try and cobble together an argument proving how astrology saw it all. Well, astrology saw nothing.
I try to make predictions as far in advance as possible.You can read the original forecast – edited for space – below.
"If you have planets, asteroids or other horoscope factors in Taurus and/or Scorpio then your life will be changed by the new money in the most personal way –  and this revolution will unfold from May 15th, 2018 until April 26th, 2026. We are going to see the end of banks and currency as we know it. What happens around May 15th 2018 is a shock to the system. The banking system. The tax system. The capitalist system."
That's Mr. Sewing. But it's not just him.
Why? Uranus, the planet of revolution, is in Taurus (money) for the first time since June 1934. It lands at 0.
Let's keep measuring, seeing as we're sewing. 
Horoscopes Banks and Big Business 
In astrology, each zodiac sign stretches from 0 through 29 degrees. So planets, asteroids and the rest in Taurus or Scorpio, the money signs, or Capricorn, the business sign, can fall anywhere from 0 through to 29. We don't use 30 as a degree, we just move to the next sign.
My friend, the academic and author Garry Phillipson once suggested using a roulette wheel/casino example to check the odds in astrology. I really like this idea. It's a little bit Monte Carlo.
Given that a horoscope and a wheel at the casino are both similar-looking round objects, divided into sections, I think you'll find it rather astonishing that the horoscopes of banks and big business reveals so much at 1 degree. We can allow a 1 degree gap, by the way. It's called an orb in astrology.
This tiny gap covers missing birth or foundation/incorporation times, which can throw the chart slightly out. So, we can allow 29 or 2 degrees as a pattern (an aspect, in astrology) if we're looking for wider clusters around 1 degree. And just look at these!
From Bitcoin to Barclays – Banking Revolution
Bitcoin was founded on 3rd January 2009 with Jupiter at 29 Capricorn. This is about Bitcoin. Natwest was born on 1st January 1970 with Neptune at 29 Scorpio. Barclays was born on 17th November 1690 with Uranus at 29 Taurus. Mastercard was born on 16th December 1966 with Mars at 29 Taurus.
Deutsche Bank was founded on 22nd January 1870.
What is interesting here is that it was 'born' with the pattern too. The Sun at 1 Aquarius. Note: Aquarius is not about money (Taurus, Scorpio) or corporations (Capricorn). It is about groups, friends, networks, clubs.
This is the global banking club.
Let's do some more measuring of our universe, the one in which you are reading this story about how astrology works and seeing it for yourself.
In fact, the more often astrology achieves impossible 'hits' and repeatedly so, the more it looks like we might be among the best proof scientists have, about those freak, one-off universes where such things happen. What other explanation could there possibly be?
It's like our Goldilocks planet. Not too hot, not too cold, to support life. What are the odds of that happening? As Paul Davies has pointed out, the sheer freakish nature of our luck having a 'just right' earth, is a pretty good piece of proof for a multiverse. We just ended up in the one version of earth where it's so.
The Federal Act on Banks and Savings Banks 8th November 1934
More measuring of reality, using astrology. The Banking Law of 1934 created Swiss banks. It's a crime for the bank to tell us who owns the account. If it's Her Majesty the Queen, bad luck. If it's Prince Charles, no dice. Unfortunately it also makes money laundering easy.
This law helped make Switzerland a tax haven. It was 'born' with Uranus 28 Aries 50 which is very close to Taurus 0 degrees. The Banking Law of 1934 is having its Uranus Return in 2018 and 2019. That's rare. It's big.
If you have a Swiss watch or Swiss alarm clock, it's about to go off. It should start ringing, as I check my watch (it is now 1.05pm in London on Monday 14th May) the second that Uranus enters Taurus at 3.16pm tomorrow. The planet of revolution in the bank sign. Once it lands at 0 degrees, time's up for 20th century banking.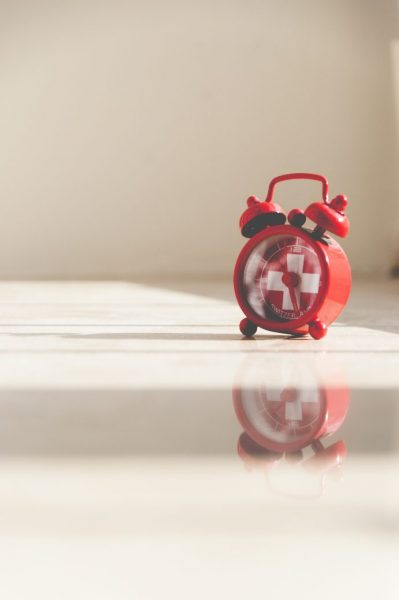 What We'll See Tuesday 15th May 2018
What we'll wake up to on Tuesday 15th May, 2018, as predicted some two years before, on this website, with a date-stamp and a specific prediction – is this: We are going to see the end of banks and currency as we know it. What happens around May 15th 2018 is a shock to the system.
Why just around that date? Because we have to allow for world time zones to catch up with each other. In America, it may not be until May 16th, 2018 that you start to see the first shocks. Why?
Because you and I are in a universe where such things happen. We share a view of reality where astrology works – not to the point where we are controlled by it – but where it works, and in quite an astonishing way.
Or, you and I are in a universe where you think astrology is a load of old rubbish, and women like me, who use it and trust it, are just having coincidental success and you want to find out why and how it's done, so you can dismiss it.
Or, you and I are in a universe where…you don't really care, you just ended up here because you were hoping to order a pizza.
Stephen Hawking, Mark Oliver Everett, The Eels and Hugh Everett III
Have you seen this BBC documentary? Time to watch Mark Oliver Everett, better known as E, the lead singer of Eels, guide us through the existence of parallel universes. His father Hugh Everett III predicted the existence of parallel universes in 1957. Now mainstream physics accepts it. They didn't like it back then (a bit like astrology).
E (pictured below from my Pinterest astrology pages) is a very good guide to a very complicated subject. Science was never my favourite subject at school. But this documentary about his famous father and his theories is a good way into Astrology World if you've ever wondered just how the maddest of all McMad ideas could ever work!
The late, great Stephen Hawking, may yet receive the Nobel Prize  for work covering that vast range of parallel universes, we call The Multiverse. His final academic work was about the mathematics needed for a spacecraft to find traces of multiple big bangs. Many beginnings, many worlds.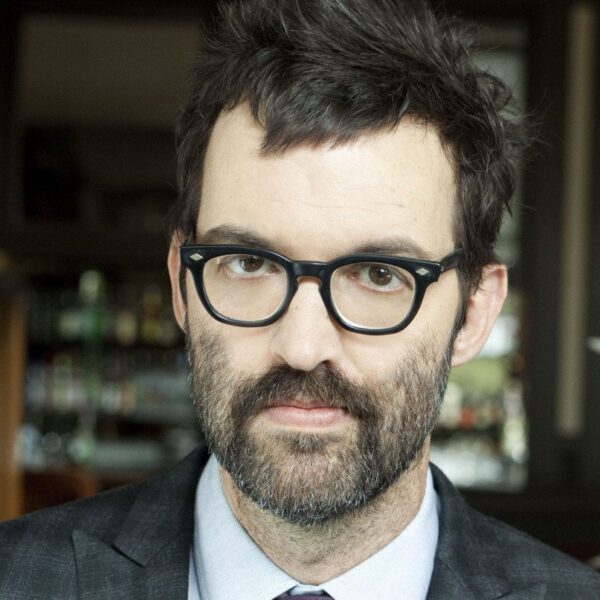 Eels singer E had a famous father who pioneered Parallel Universe theory in quantum physics.
So! Given A Multiverse, Does Astrology Work Somewhere?
Well, you know, you probably would not be on this website if you did not find that astrology served you. So it clearly works somewhere, some of the time. But why?
Jon Butterworth wins the prize for being the only writer at The Guardian I have discovered who can mention the A word – astrology – without calling us astrologists, or mentioning us in the same breath as Satan-worshipping nudists, or implying that we're the kind of drooling morons who think big planets like Saturn make us actually do anything.
Butterworth asked this question (above) – "Given a Multiverse, Does Astrology Work Somewhere?" as a joke, but it's not a joke. If you accept the multiverse, you have to accept a universe where astrology can – using the same measuring techniques – repeatedly, and on the public record – predict the future before it happens.
I have been doing that on this website, on the public record, for some years now.
I'd like to think the predictions have not been obvious, nor generalisations. I'd like to think that you (all of you, who visited 20 million times in 2017) are not victims of confirmation bias.
And really, none of this has anything to do with astrology being like the tides, or gravity, or the electromagnetic field. The reason astrology so often gets it right about the future is essentially the Multiverse. So, while it's not science (and thus can never be called pseudoscience, because we never made that claim for it anyway), it is fair to say that horoscopes fit a scientific theory.
It's about belief. Consciousness. And nobody has ever found a way to measure that! See you on Twitter for more discussion about life, reality, astrology, banks, cryptocurrency, blockchain, science, skeptics, the universe and everything –  if  I haven't woken up to find I've fallen into a universe where I've accidentally become Richard Dawkins' new unicorn mug. Cheers!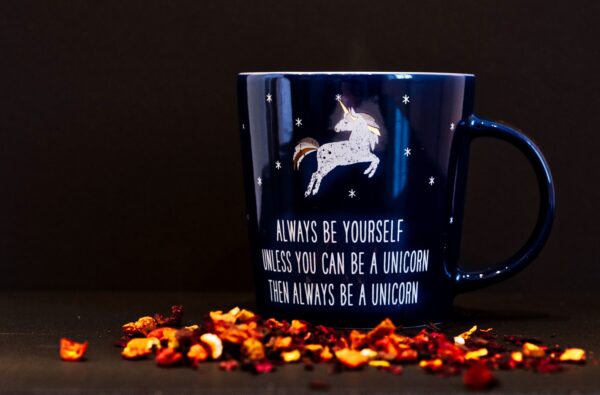 Read more: jessicaadams.com