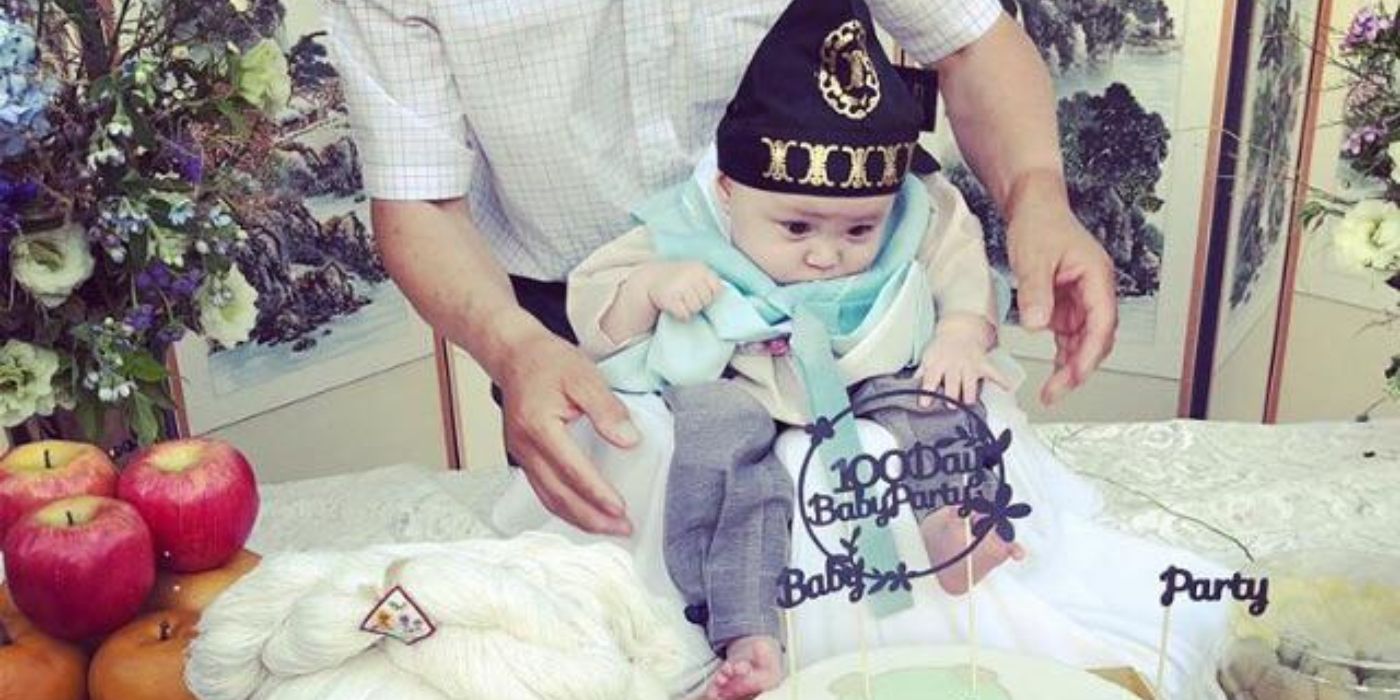 On the August 24 episode of 90 Day Fiancé: The Other Way, Deavan Clegg and Jihoon Lee celebrated their son Taeyang's 100th day of life. But why is the 100 Day Celebration so significant in Korean culture? It is deeply important for families to commemorate the baby having met this pivotal milestone.
In the recent episodes of 90 Day Fiancé: The Other Way, viewers watched as Jihoon's relationship with Deavan crumbled. Jihoon is trying his best to be a man, but is failing miserably. Aspiring model Deavan was furious that her second trip to South Korea turned out so badly since Jihoon promised he had changed his bachelor ways and would be able to provide a certain lifestyle. Rather than finding full-time work, however, Jihoon worked two part-time jobs, leaving him enough time in the day for naps, but not enough money to support his family. Both Deavan and Jihoon are at their wit's end and viewers can tell that something is very wrong.
Related: 90 Day Fiance: Jihoon Says 'Pray' For Deavan In Response To Relationship News
The August 24 episode of 90 Day Fiancé: The Other Way showed Deavan and Jihoon celebrating Taeyang's 100 day birthday. The whole Korean side of the family showed up, and Deavan looked the part of a beautiful Korean housewife. The 100 Day Celebration, or Baek-il, as it is called in Korea, is the celebration of the 100th day after a child's birth (via Asia Society). Long ago in Korea, there were many childhood diseases, as Jihoon explained, that made the survival rate for children very low. At that time, parents refused to take their children outside for the first hundred days in hopes of protecting them from becoming ill. The high death rate at the time was caused by poor hygiene and a lack of medical information. Korea had very harsh winters and warm summers that also contributed to the spread of disease.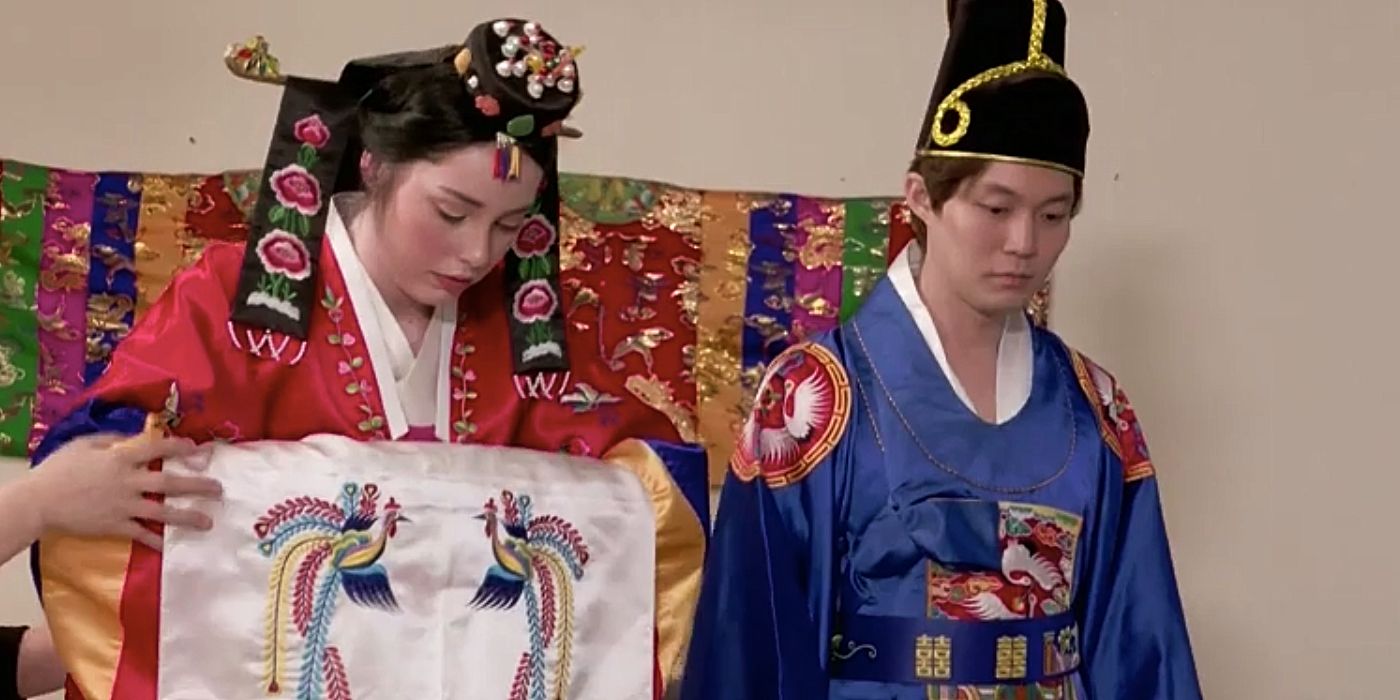 As fans watched on the episode, on the hundredth day a Korean family will traditionally pray and give food offerings to thank the Shaman spirit for their healthy child. The family prepared food and invited the extended family and friends to celebrate. Jihoon and Deavan were expected to wear traditional Korean clothing to show respect. The number 100 has a deep meaning of maturity in the Korean culture, and if you lived to the celebration if often meant you would live to see your first birthday.
Even though the party went off without a hitch and Jihoon's grandmother approved of Deavan, the couple has still called it quits since filming ended. Deavan is reportedly living back in Utah with the children and seeing a new man who is based in Los Angeles.
Next: 90 Day Fiancé: Elizabeth's Family's Criminal History & Mugshots Explained
90 Day Fiancé: The Other Way airs Monday at 9 pm ET on TLC.
Source: Asia Society
Read more: screenrant.com